"This isn't flying! This is falling with style!" – Buzz Lightyear (Toy Story ending scene) photo cred: @MadilynPaige_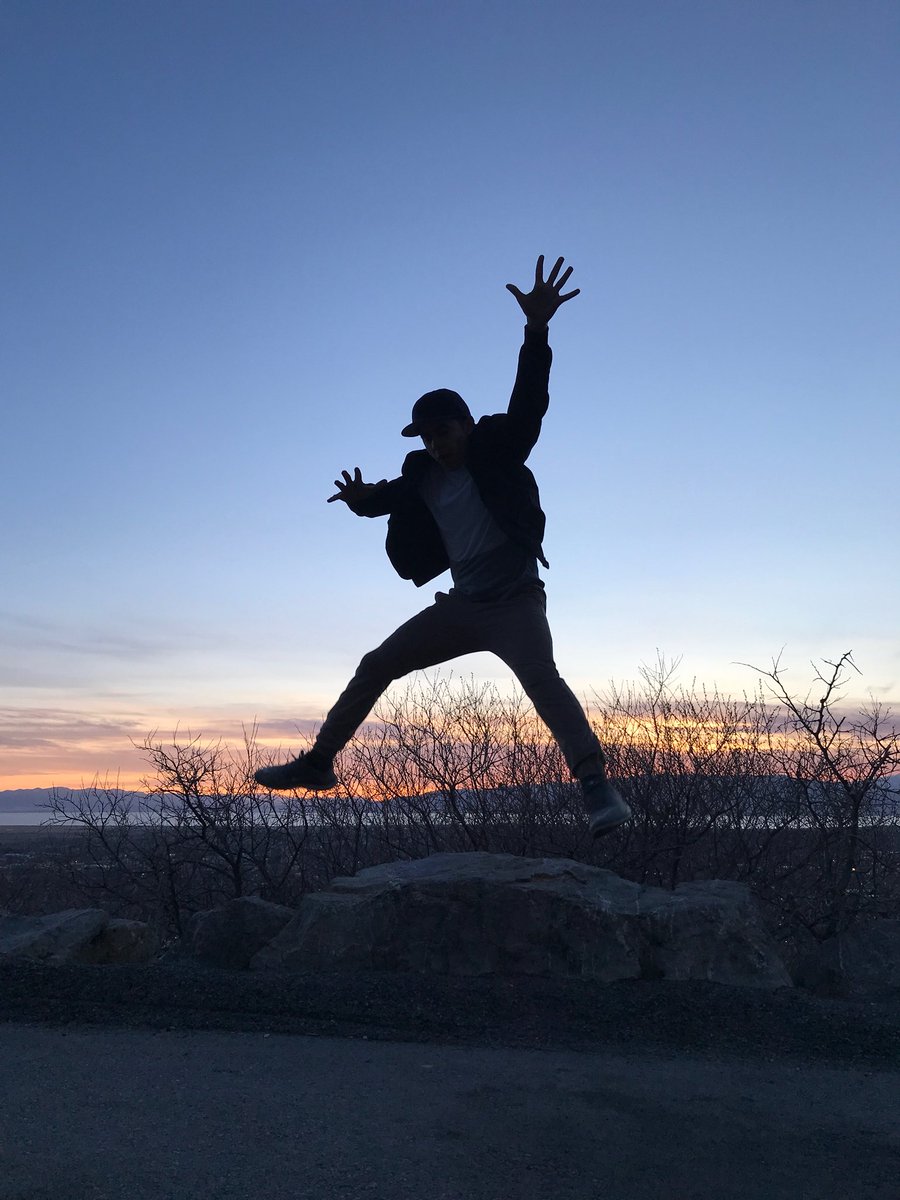 This is wonderful!   Even on downtime, David is showing us the way to AIM HIGH  ..  JUMP ZERO GRAVITY .. ..  REACH FOR THE STARS  ..  GO BEYOND YOUR ABILITY ..  GET OUT OF YOUR COMFORT ZONE .. (and ..  FALL IN STYLE!!   😀   😀   )
Good stuff, David!   What will you think of next?!   😛
And credit to Lisa Castellanos on twitter for this   😀
thank you Lisa Castellanos
AND THIS IS AMAZING FROM PENGUIN BROTHERS and HOLT INTERNATIONAL :
THE ARCHATA   😀
The Archuleta siblings have concocted some sweet "Archata" goodness for all and for Holt International along with Penguin Brothers Ice Cream in Utah! Posts on @Penguinbrothers IG were shared this week! It looks like such a pleasant, delicious,  and positively "pastel" place to be!  Right, Mary Lou? 
😉
 Read about it below in their post on Instagram! 
THIS MUSTT BE ONE OF DAVID'S FAVOURITE WAYS OF REACHING THE WORLD.   I MEAN ..  IT DOES HAVE TO DO WITH
F O O D !!!   😉   😉