One of the best pics of David in concert!   😀
Thank you Pastel
And the Live Debut of SHINE A LIGHT!
 It must have been a magical moment for David too when everyone waved their lit-up phone
to shine a light!
'Twas a great first time in Portland, Maine! I don't normally do this song in the show but after seeing the light house today & feeling inspired by it I just had to add "Shine A Light" to tonight's show. Here's a clip for y'all to enjoy!

#Maine #shinealight #DavidArchieTour2018
And this – one of my favourites, such a beautiful melody –  SPOTLIGHT DOWN!
David looks as if he really means business.   Being assertive!   Way to go, David!   😀
Mesmerising!
HE LIVES IN YOU  – (a very David-song)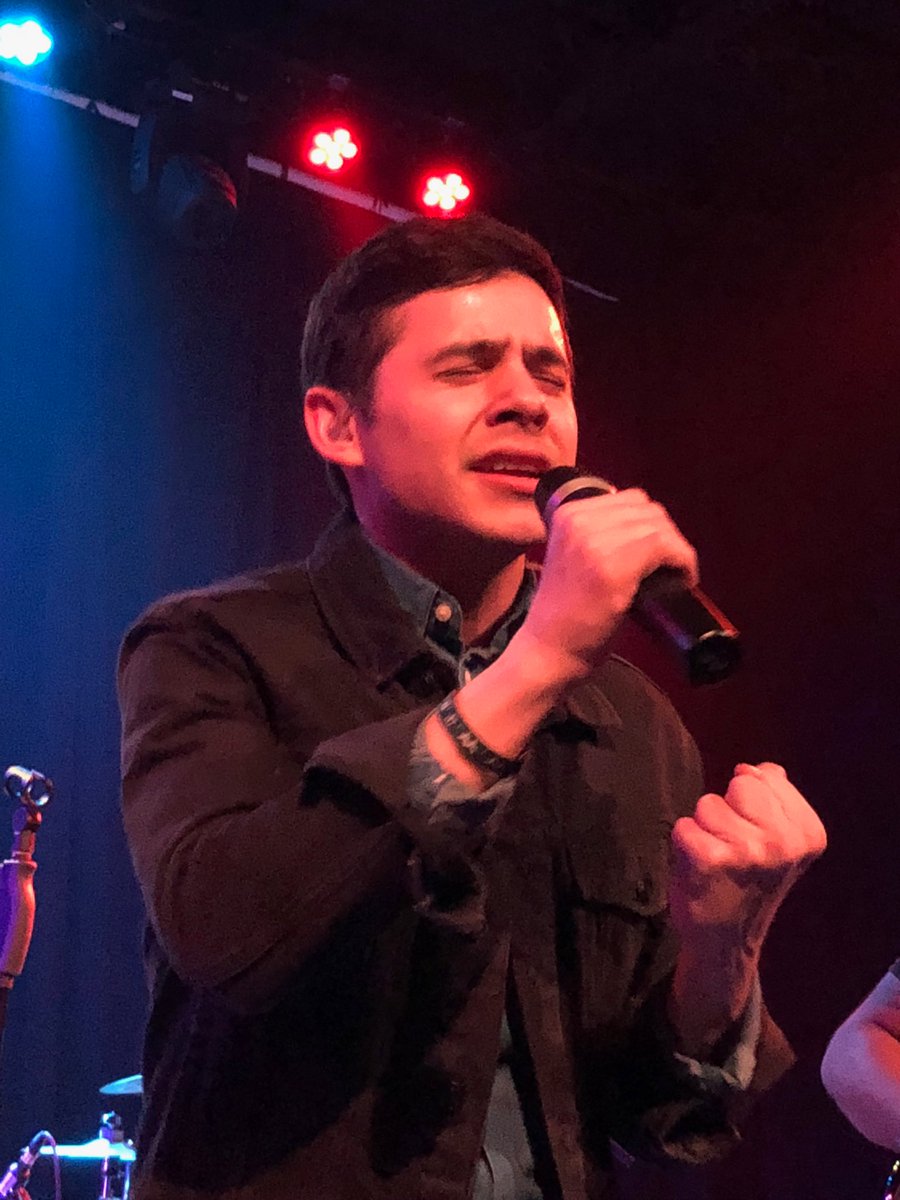 Thanks Joanie S
And a big thank you to all the lovely people who sent pics and vids so that all of us hungry Archies all over the world can have an opportunity to watch David doing his thing in these concerts!!   ♥