Mark your calendars, Utah! I'll be joining @ColbieCaillat as a special guest performer at this year's @BYU Spectacular on October 11th-12th. Tickets will go on sale to the public starting Monday, July 16th. For all the details, visit http://goo.gl/hBdaHx . #BYUSpectacular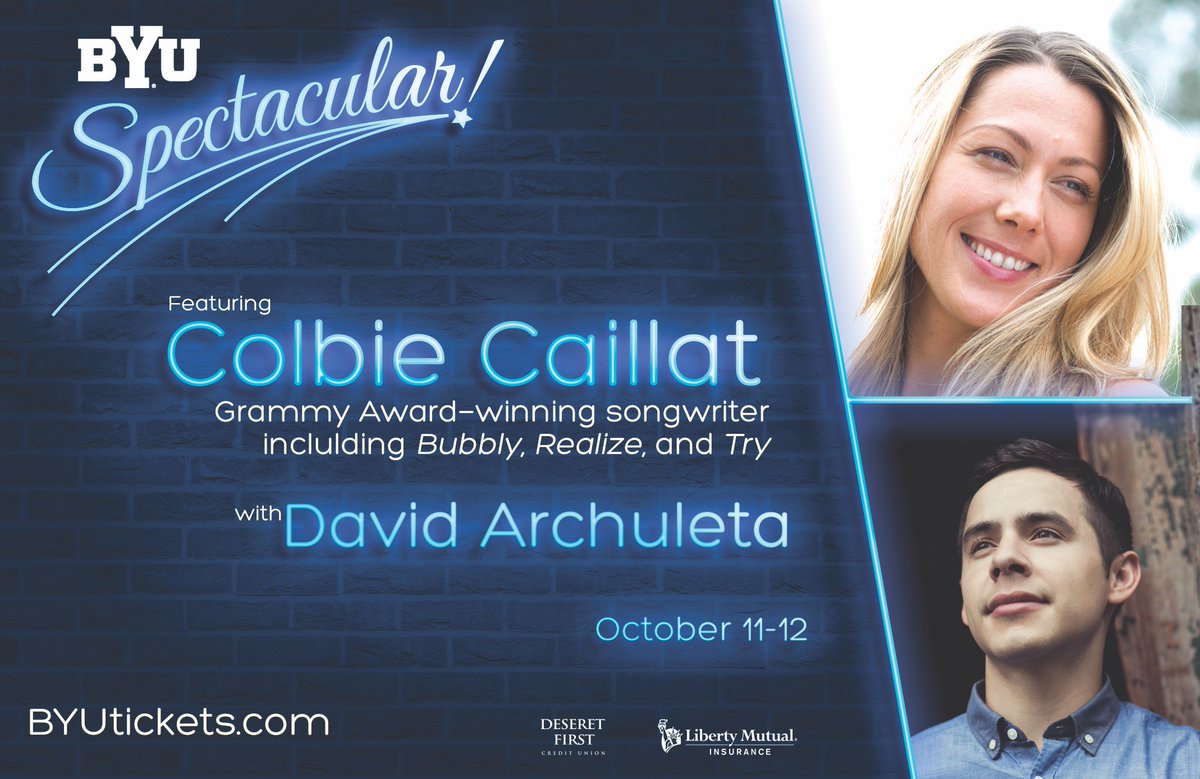 Any David-concert news is good new.   And this is definitely super good news!
The only thing not-so-good about it is it will be held in a faraway place called Utah.   Not in the vicinity of Asia.   Yeah ..  speaking from envy.   But happy for David that he is still singing.   And still invited to sing at the concerts of other good singers..   This time with Colbie Caillat of BUBBLY fame.  Strangely, I have always considered BUBBLY a David-song.   I didn't know about Colbie Caillat until David sang it.  No, I'm not ashamed to confess that I've been living under a sort of David-Rock.   😉
".. you make me smile please stay for a while ….. "
(We've been staying for muuuuuch more than a while, David!   😛   )
After listening to the song side-by-side, I must confess that I still prefer the David-version despite the fact that this song, in my opinion, is more like a girl's-song.   It doesn't matter because, to me, David was rather "girlie" during that time.   I doubt he will sing this song now.  Or maybe he will at this concert, as a tribute to Colbie.   😀   Who can tell – he is always full of surprises, as you know.  It will be a bolt out of the blue down memory lane for him ..  and US!
I don't really care what he sings, to be frank, as long as he does sing.  I read that many are hoping for a BUBBLY duet.   That would definitely cause a stir!   😀