I'm so excited to be hitting the road for the second leg of my tour starting in April!

Which show will you be coming to? For tickets and VIP packages, visit http://davidarchuleta.com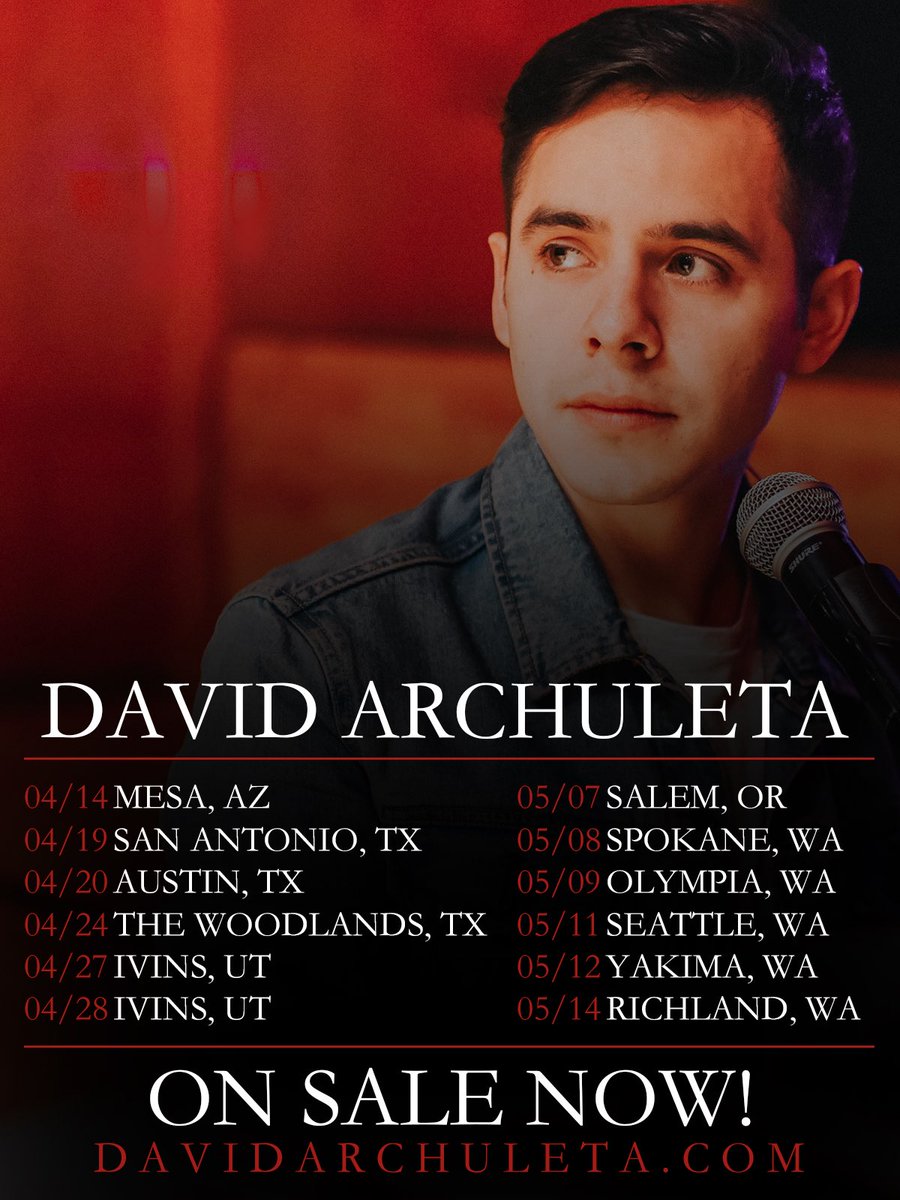 Besides all the obvious tweets of excitement going round cyberspace after this, many of us are just drooling over the above pic!!  No??!!





Yeah  ..  David is back to Shine his Light  in the 2nd leg of his tour!
I promised myself that I'll just HAVE to listen to David sing this LIVE one day!
Love the dramatisation!
Another pic to drool over while waiting for that day   😉