So the Storm has broken.   The Exciting News is out.   The elusive Very Soon for the release of UP ALL NIGHT has been committed to APRIL 21.
(Posting the Artwork again because it is so gorgeous   ♥   )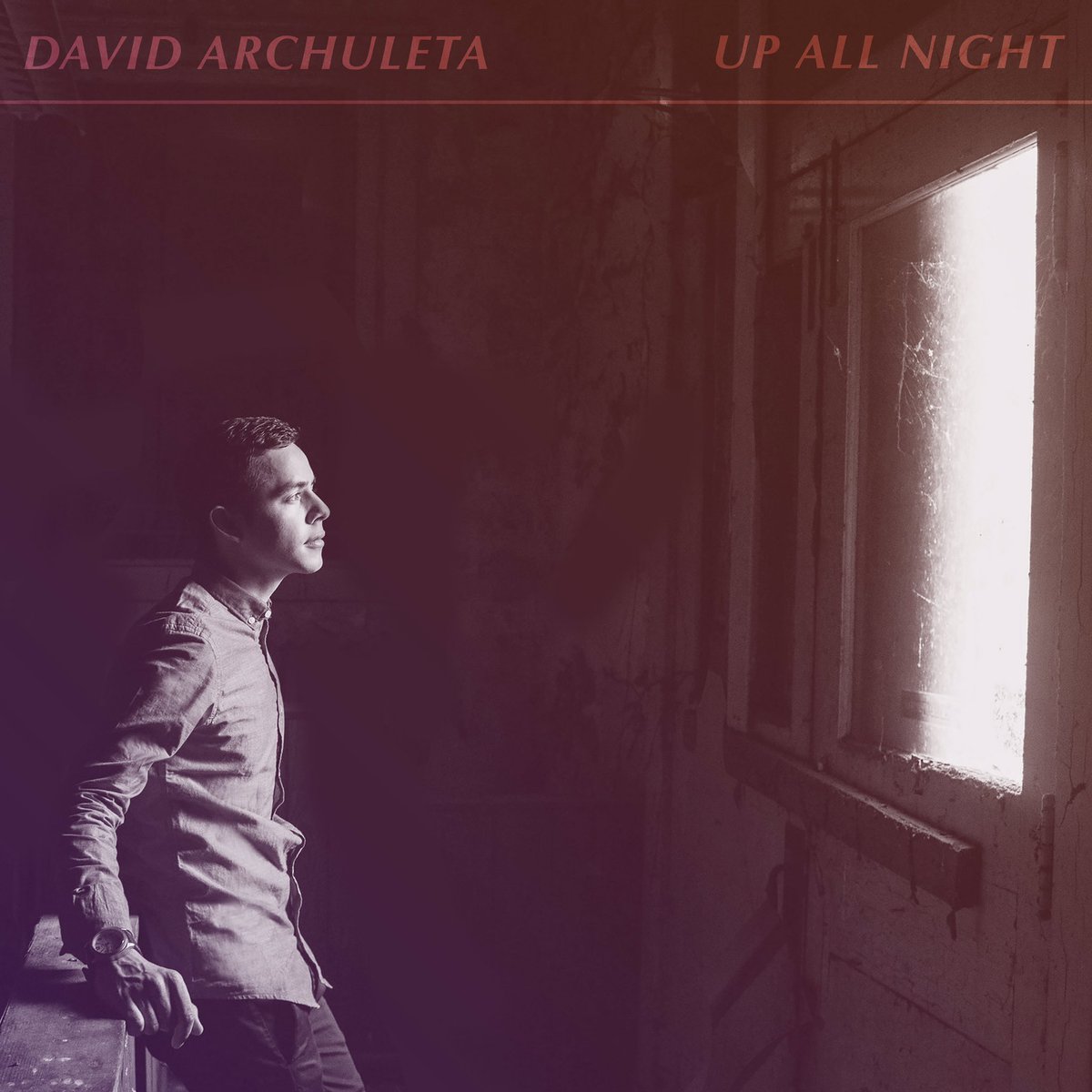 Much as I had welcomed the news with gleeful delight, I was, frankly speaking, a little disappointed. I thought we were going to get the NEW MUSIC the same day the news broke!   😥   We still have to wait until April 21?   Oh no, there is no mention of 2017 !?   😯
Is it the mind ..  the heart .. that has created so much anxiety?
Or is it something else?   Did David's Team  deliberately create this snowballing of excitement by this stream of info since January?   First, it was to be February.   Then no, it was to be "very soon".   Then March 28 (or is it the other way round?  I'm confused.   😥   )  .. then an announcement came within an announcement that it will be April 21.
Much as I'm on the borderline of tearing my hair knowing that I'll still have to keep on waiting, I would concede that it IS a smart move from the publicity point of view.   (Hundreds of fans' anxious and happy comments already!)   Yes, keep the fans interested.   Keep them in the zone.    Keep them crying.   Keep them begging for more news!!   Is it one of Marushka's marketing tactics?   Or is it MR. SCRUFFILETA himself?   (Never under-estimate that man behind the baby face – now the Scruff, I always say!   😛   )
Anyway, April it is  ..  only 3 weeks more.   Not so bad.   I can survive.   So can you, I'm sure.   Have we not sworn eternal allegiance to him!?   😉
What I'm eager to know is what genre of song UP ALL NIGHT will be.  The title reminds me of Lionel Ritchie's "All Night Long".   So will it be a dancing sensation of upbeat rhythm which David will be jumping and salsa-ing to during one of his future concerts?    Been wanting another "Zero Gravity"! Bring on the dance moves, David!   😀
Or will it be a sentimental, love-sick, sleepless night, swaying number like "To Be With You" pining for lost love and not being able to fall sleep all night???   David's emotive heart never fails to make one swoon big time!   Promise, I'm ready to bawl my eyes out!   😀
I will not predict.   I can't.   Anything is possible with him.   That man is so unpredictable.   But I can predict one thing.   It will NOT be a religious song.   Not this time.   Not with a title like that.   But there again  …   ??
Like, did anyone predict he will one day grow hair on his baby face??   And still look so devillishly gorgeous?   😈
-tracewillow-