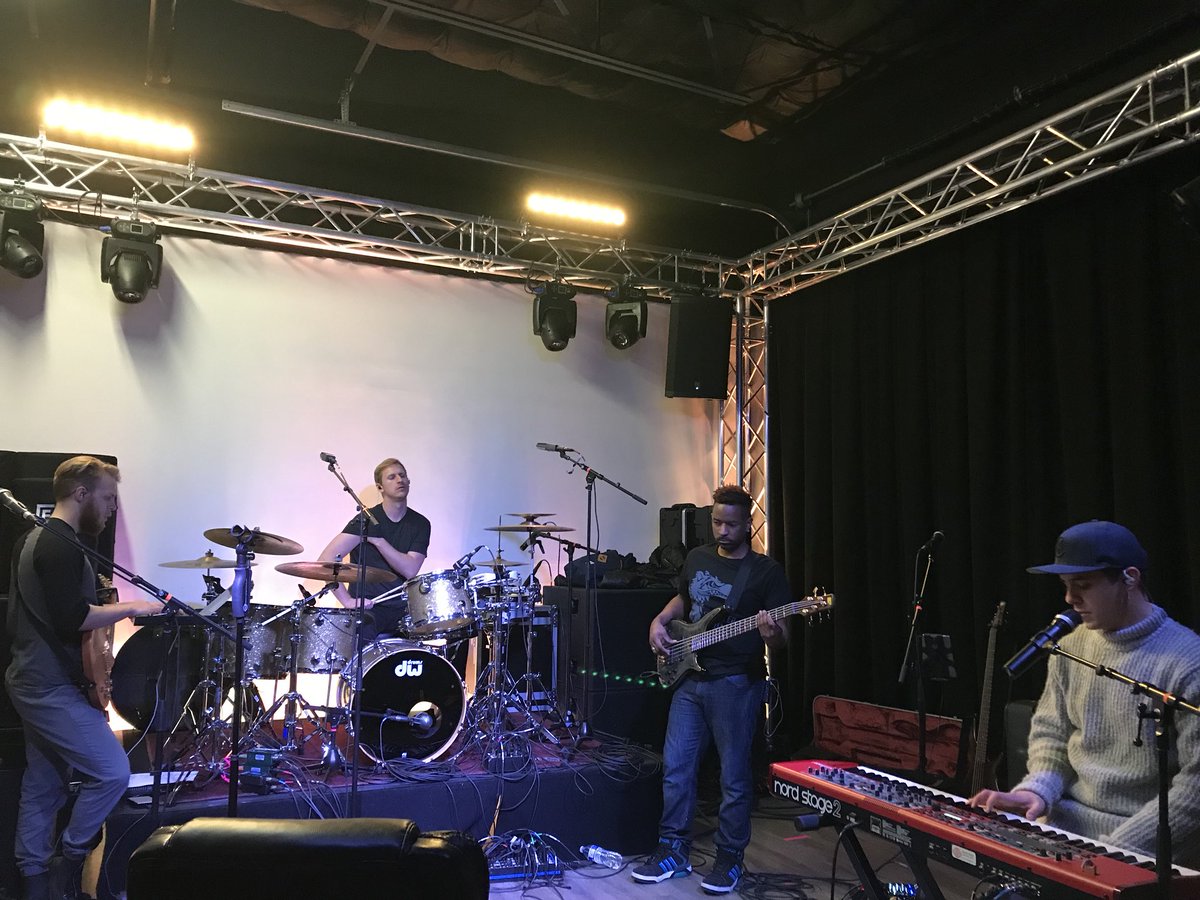 David tweets – That's a wrap on night one of tour rehearsals! Can't wait to start the tour and perform for y'all in a few days. Who's coming to a show?
BYU students are stoked and pumped.   So are we who are not even near the concert venue!   Yeah, the excitement for this Spring tour ripples through the oceans and cyber space!   😀
A big WELCOME for David Archie!
"Our cordial invite to come eat dinner with us while you're here in Rexburg!"
–
How many performing artistes would do this?
He is all for the fans!!   😀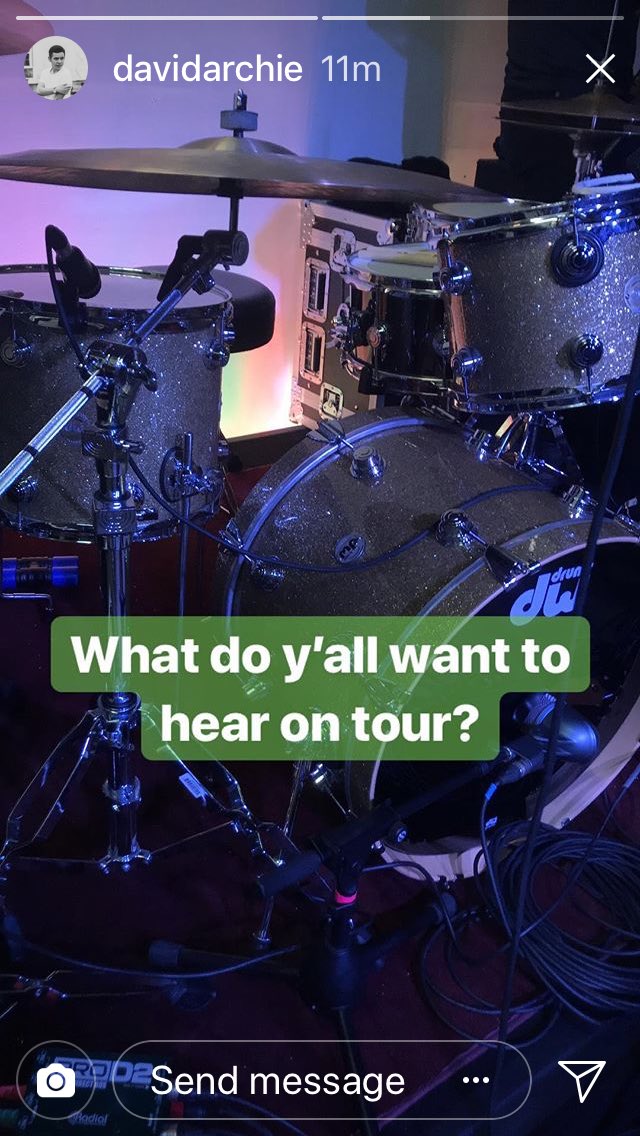 I went through some of the replies on social media and suppressed a giggle.   The requests are all about POSTCARDS and the recent crazed-up PERFECT.   plus CAN'T HELP FALLING IN LOVE !!  Haha ..  looks like some Archies are overwhelmed by Archu-love songs after PERFECT!!
Sing more love ballads David!!!   😀   😀
We are all nicely stoked and fuelled by David's latest and "recentest"!   Right behind you, Arch!!   😀
 –
David's Upcoming Concerts and Events
 Always check with the venues for the latest ticket availability.
Feb 27
Port City Music Hall
Portland,
Feb 28
Iron Horse Music Hall
Northampton, MA
Mar 01
Infinity Hall Hartford
Hartford, CT
Mar 02
YMCA Boulton Center for the Performing Arts
Bay Shore, NY
Mar 03
Daryl's House
Pawling, NY
Mar 05
The Birchmere
Alexandria, VA
Mar 07
The Concourse (at The International)
Knoxville, TN
Mar 08
Visulite Theatre
Charlotte, NC
Mar 09
Tin Pan
Richmond, VA
Mar 12
City Winery
Atlanta, GA
Apr 14
Mesa Arts Center
Mesa, AZ
Apr 19
Carlos Alvarez Studio Theater
San Antonio, TX
Apr 20
One World Theatre
Austin, TX
Apr 24
Dosey Doe
The Woodlands, TX
Apr 27
Tuacahn
Saint George, UT
–