Finale of this #AmericanIdol

season is tonight! Can you believe that exactly 10 years ago from today, it was my season's finale with @thedavidcook?! Congrats @GabbyBarrett_ @calebleemusic & @MaddiePoppe… no matter the outcome, y'all should be proud! This is just the beginning!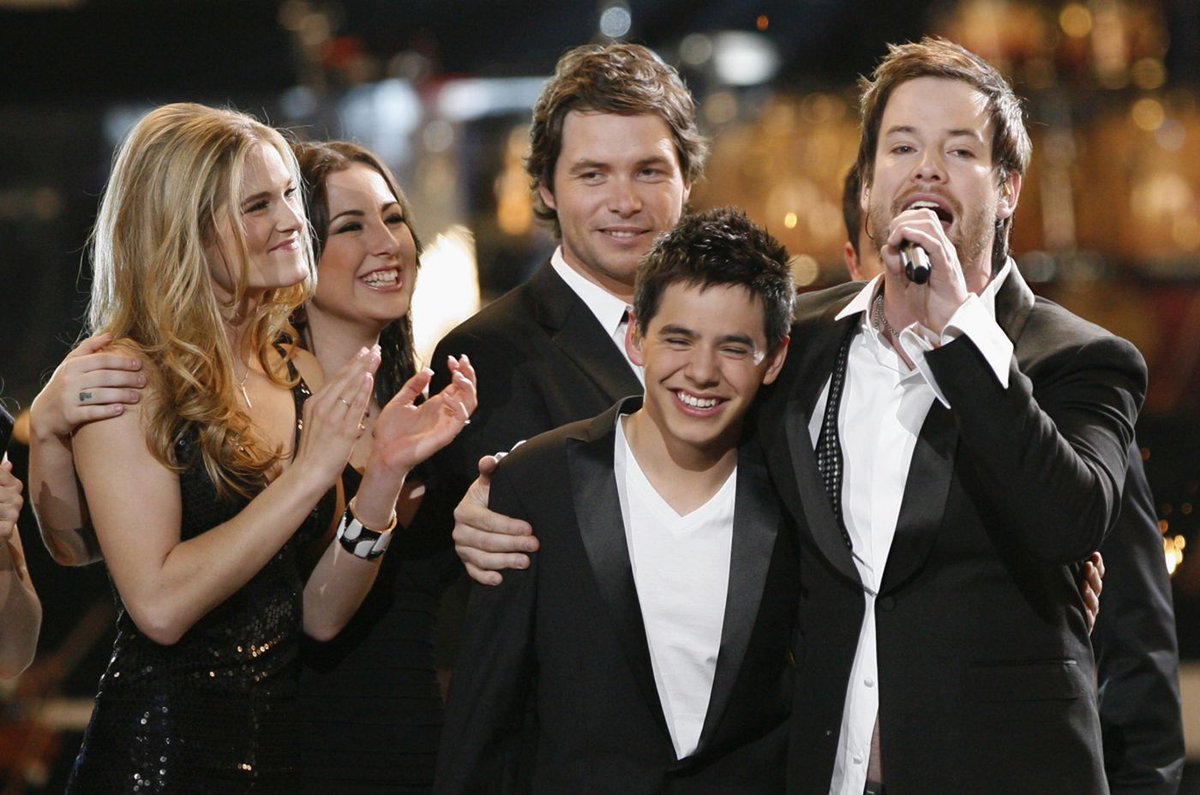 Time really flies!   When that pic above was taken, it was minutes after the results of Season 7 were announced.   I could hear the resounding exclamation of OHHH NOOO around the world   !!   We were in utter shock that our little hero did not win.   I was traumatised!   As many of us were.






Nevertheless, it was the best Season, bias aside!
I never watched Idol again.
Somehow, having discovered David Archuleta has been enough – win or no.   

I'm a 1-Man Woman   

Don't need another idol/idols.   😀
David, in his tweet above, says "This is just the beginning!"
Indeed, this is way true.   No doubt David had hordes of fans and followers during his AI days, declaring all sorts of love and adoration for him.   But we all know now that was not the true and real David Archuleta.   It was just the beginning ..  his "worth" was vague and unformed.   A fever that, unfortunately, was not to last.
Time has flown and 10 years later, we have our real David Archuleta.   He has at last morphed into his real self.   Through 10 years of hard work .. self doubt ..  self discovery .. determination ..  and growing up.   And never giving up.   He has gone through so much and seen the world.   Sung and spoken to so many round the world.    And reached a level of maturity and self-knowing.   All those experiences have made him more whole.   He did not have to win Season 7.   He has now become a Whole and almost-Perfect American Idol – in fact a World Idol.