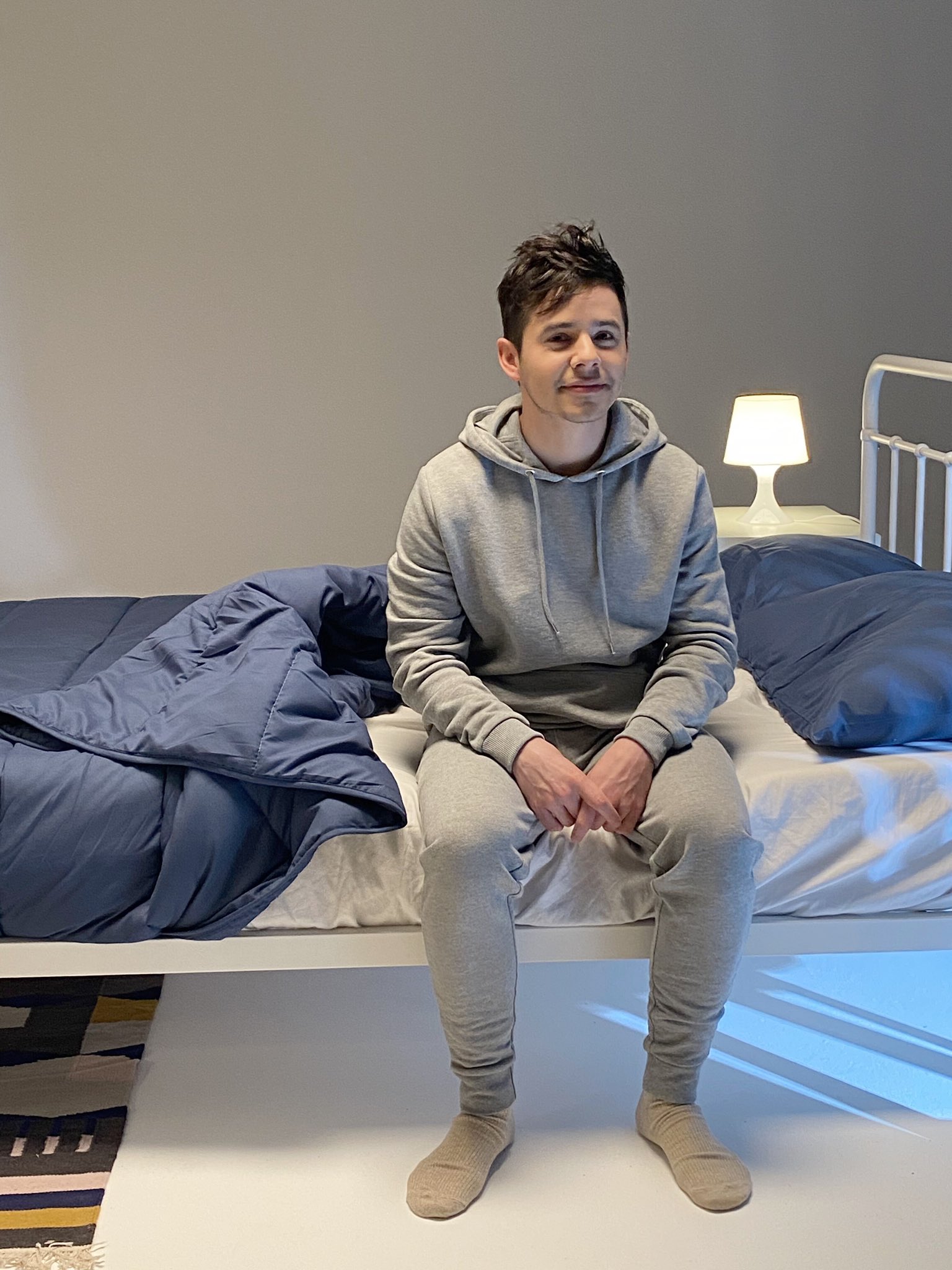 Don't worry y'all I'm okay! Just a little humor while we're all staying safe at home.
#OKAllRight
#
OkAllRightTour


New rescheduled dates will be announced in the coming days
May I interrupt David's announcements by saying – he looks mighty cute sitting on that bed, hair rumpled .. smile looking cheeky ..  And I also notice that bed of his is the cleanest looking and well laundered and most orderly looking bed ever!!   😀  I shouldn't be surprised.  I cannot imagine David doing anything untidy or unkempt.  Yeeaahh … he is not quite human!   LOL!!   😀
I'm glad and relieved that David is staying at home and his fans are staying at home too!  No One Moves until the virus moves away!!  It's most important now that we practise Social Distancing to Flatten the Curve.