A new year means new tour y'all!

#OkAllRightTour starts in March! Will you be able to come and hear some new music? (And of course oldies too). Tickets and VIP upgrades are at http://davidarchuleta.com  right now.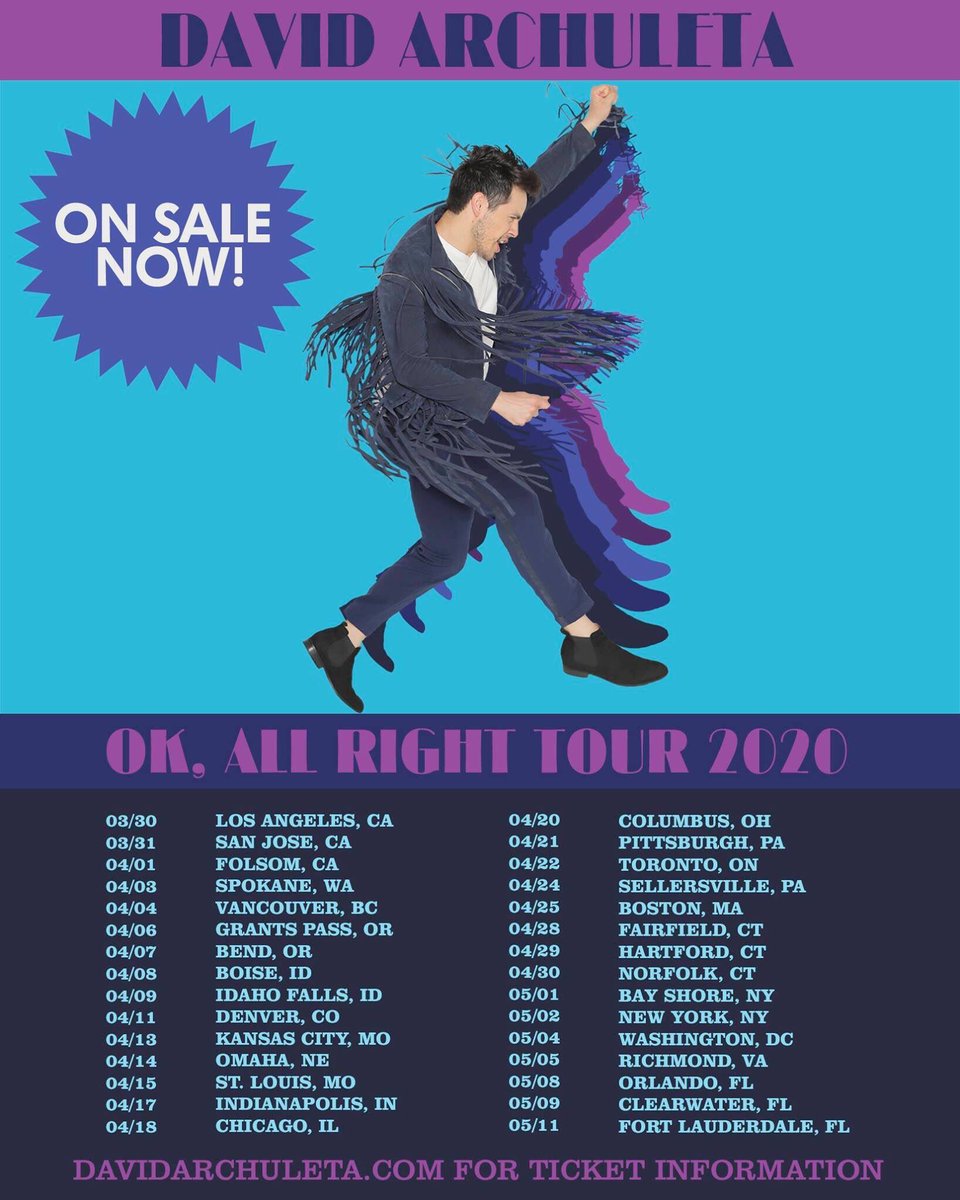 Do we want to hear NEW MUSIC??!!  And OLDIES too??   REALLY??  SERIOUSLY, DAVID??
EAGERLY ANTICIPATING!!!
Cr: Oratia