Get all the details for the #OkAllRightTour at http://davidarchuleta.com . Tickets start to go on sale in select cities on December 6th. Hope to see y'all there!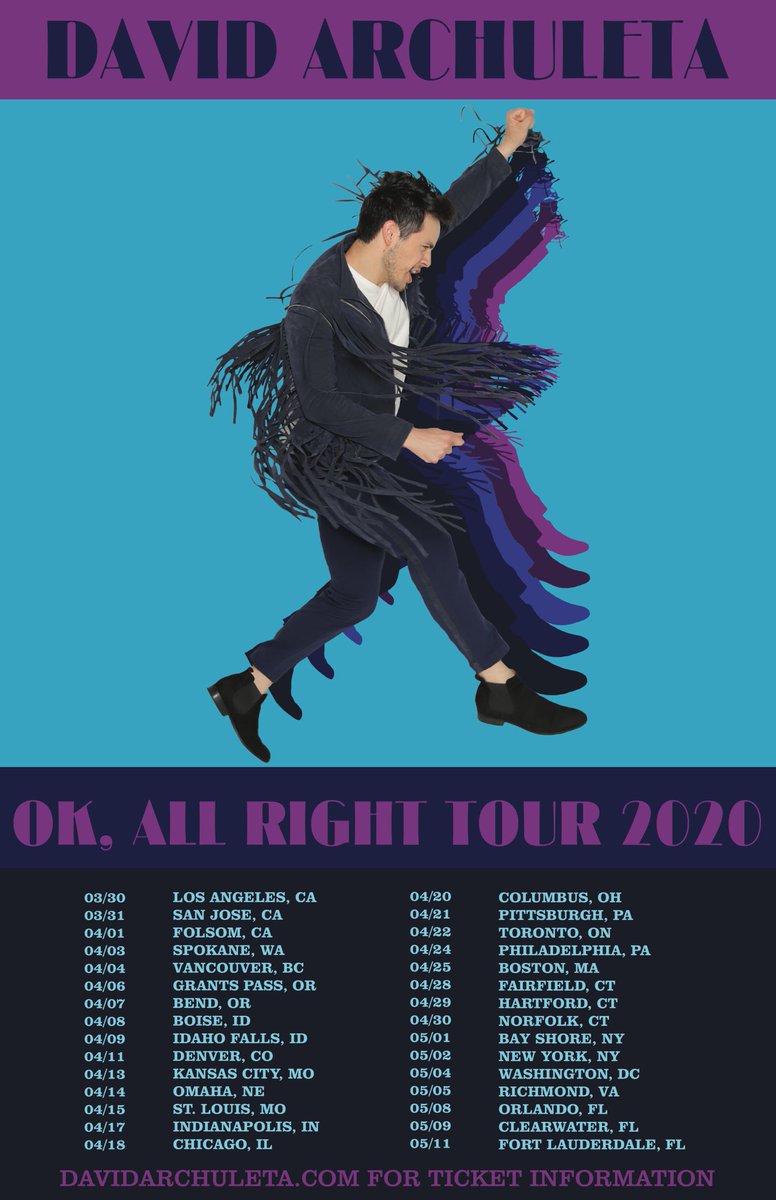 W O W  !!  OK ALRIGHT!!
I thought I was seeing things when I saw David's pic.  Never in a million years would I imagine seeing him dress like that .. dance like that..!!  Phew!!  Yay!! I bet he is going to ROCK this OKALLRIGHT tour!!,   Even the name is quirky!  And excites!  I cant wait to hear him rocking his New Music!!  Perhaps the new music is ROCK MUSIC!!  HELLLPPP! !  I love rock music!!
You've come a long long way, David James Archuleta!  And we are liking it!!  ROCK ON!!
cr: gfycat.com