David tweets
"I am not the pieces of the brokenness inside. I am light." #iamlight – @indiaarie
David does do GREAT covers.  I'm thinking perhaps he should make an album of them while writing his own music.   Then we wouldn't have to wait so long for his music.  The rendition above – isn't it amazing enough to be included in an album??
And  India Arie responds after listening to David's verson of her song!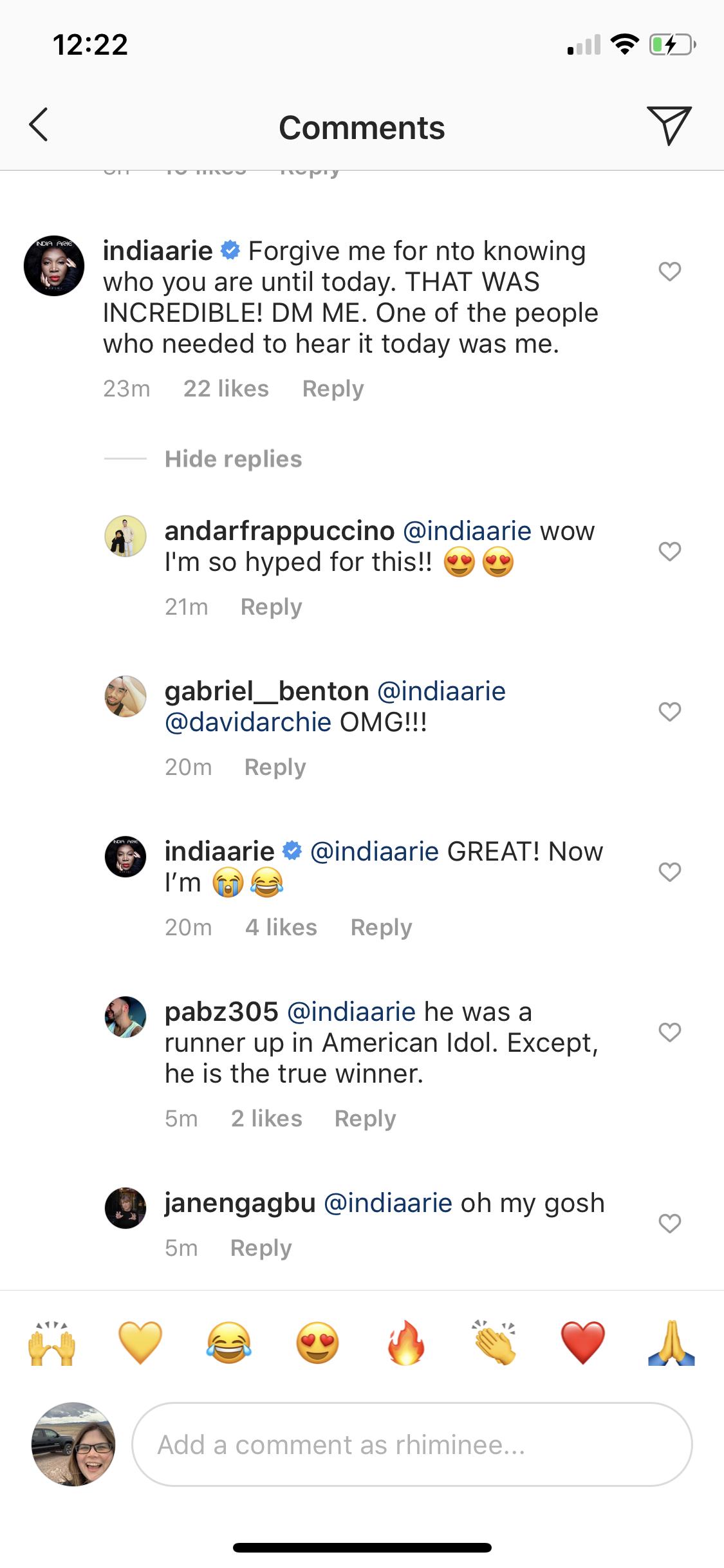 Above series of tweets taken from FOD.  Thank you!!  Always knew that IF ONLY David has enough exposure and is HEARD, he will impress and astound!