David tweets
When you and a 4 year-old have matching PJ's you imagine being Pokémon masters and hold up fake poke balls. #pokemon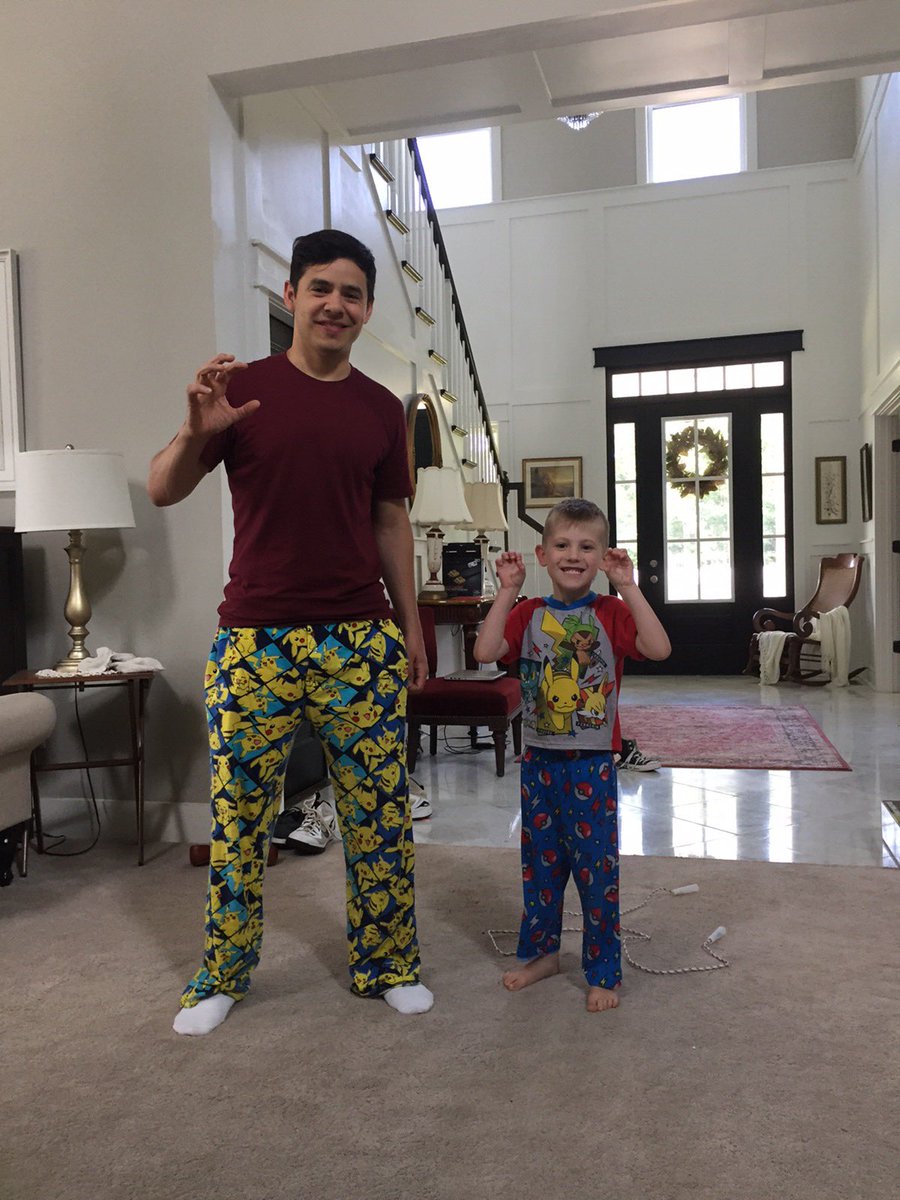 Speechless!  Yes I am.
What is David doing?  Is he baby-sitting?  Did he adopt that kid?  Did that kid adopt him?
My thinking after looking at that pic is: David will never grow old.  Not only does he love kids, he connects wonderfully well with them.  He becomes one of them.  He is pure in heart and thoughts.  He has become very comfortable in his own skin.  Pokemon pyjama bottoms doesn't embarrass him.
David owns that quality of eternal innocence.  I lost mine at the age of 3.  But why is it I am able to truss myself up with him all these years?  I guess he becomes a totally different person when he sings.  He becomes old soul-like possessing a wealth of spiritual wisdom.  Yeah I do like those pyjama bottoms.  I could wear them too without being self-conscious.  Despite my loss of childlike innocence.  David  has inspired me again.