It's a celebration of sorts when David keeps in touch.
So he is at Topgolf .. perfecting his swings ….  
And he is thinking about a road called Life and also Choo Choo Trains …. moving forward, enjoying the journey.
And I bet his subconscious mind is ticking away with music notes .. music rhythms ..  yeah the way to go, David!!   😀
Trying @topgolf for my first time.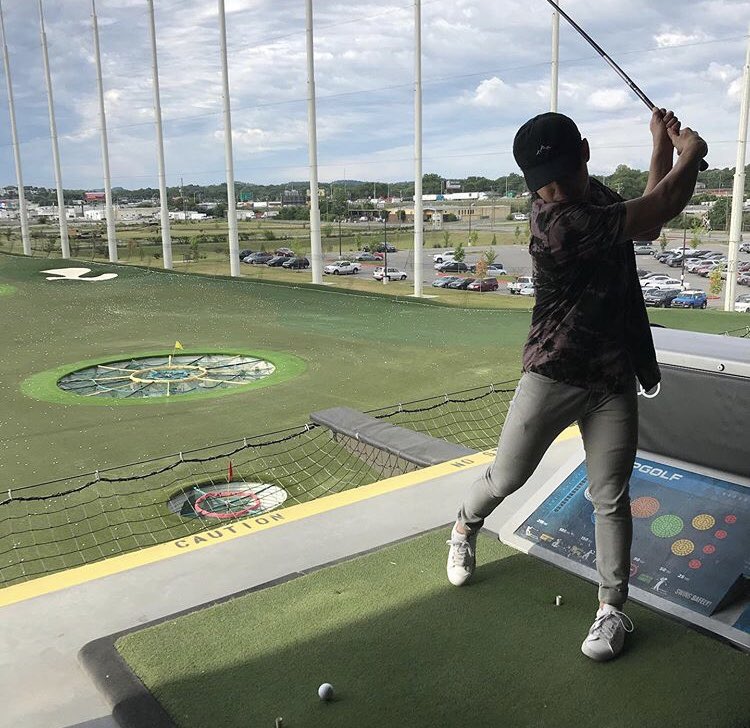 I'm just going down this road called life not knowing where it'll take me next, but I'll just keep moving forward. I'm learning how to enjoy the journey and trust in what's ahead. (and don't worry I'm looking both ways for the Choo Choo

)