Hey Texas! Christmas came a little early for y'all.

I'll be performing at @OneWorldTheatre in Austin on December 7th and tickets are on sale now! You can purchase yours at http://hyperurl.co/sy158t . I'll see you all in the winter!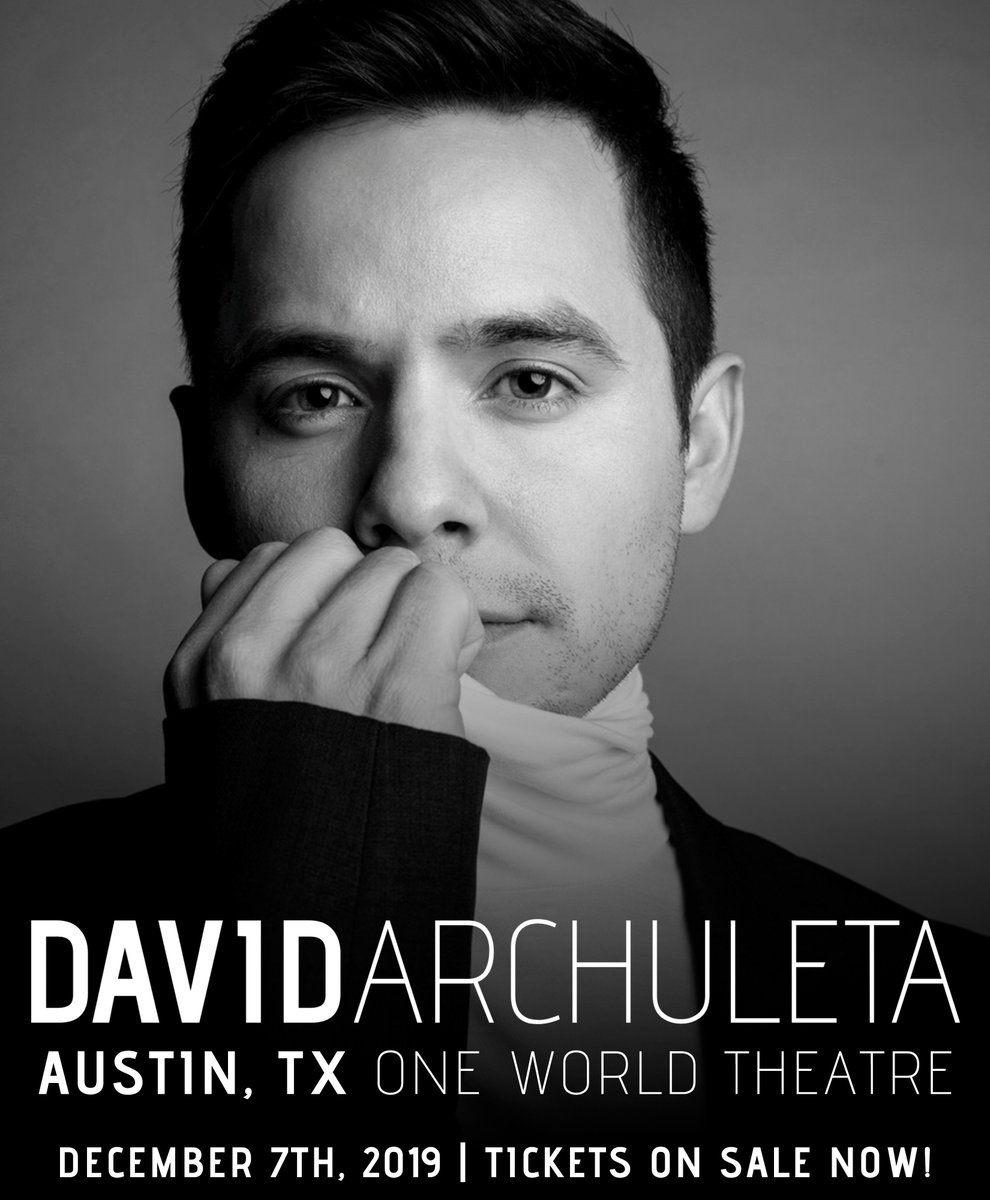 Not only is David announcing super good news for pre-Christmas,  I see a 180 degrees turn in his attitude in advertising himself!!  Such a conquering hero he has turned into   😀   !  He used to be self-effacing and such a reluctant star.  He would grudge having to promote himself or his music.  He would think it too blazon a task.  He would say things to this effect:
–
"Me publicizing myself?  Ï .. er.. don't think so.  That would be embarrassing.  They will come if they happen to be in the vicinity."
"Y-you're not coming for my concert?  Er .. oh that's alright. I totally understand."
–
But of late, David wants his news to be thrust (well, maybe too strong a word! haha!)  into everyone's face.  Yeah, it's part of his new confidence.  He is self-assured and positive that everyone should go and he will sing his heart out for them.
–
He happily sent off the above tweet together with a humongous pic of himself (Great pic, David! Sorry for saying it a thousand'th time!) and informed everyone something that's going to happen in the far distance of SEVEN MONTHS's ahead!   Go David!!  WELL DONE, DAVID!!!   😀
–
We had alot of pride in him right at the beginning for his God-gifted VOICE and hard work.   Now we have tremendous pride in his confidence in delivering it to the world.   🙂
–