"Thank you Cedar City, UT for ending the final show of my tour on such a high note! After 25 cities, my spring tour is officially over. I can't believe it! Thank you to everyone who came & made this tour possible! If you were there, what was your favorite moment from tonight?"
This goodbye video is a fun gem – first, the mike does not work.  Then David's dancing at the end is a killer to watch!   😀
Before that was Vernal's sold-out show. Being back home in Utah must have raised David's enthusiasm one notch.  Not only that – his HAIR was raised several notches too!!   😀   David must have been mighty proud of the amount of gel used since he posted this hair pic below himself.   😉   😉
"It was great being back with you Vernal! Thanks for welcoming me back with another sold-out show. If you were there what was a highlight of the night for you?? Last show tomorrow in Cedar City!"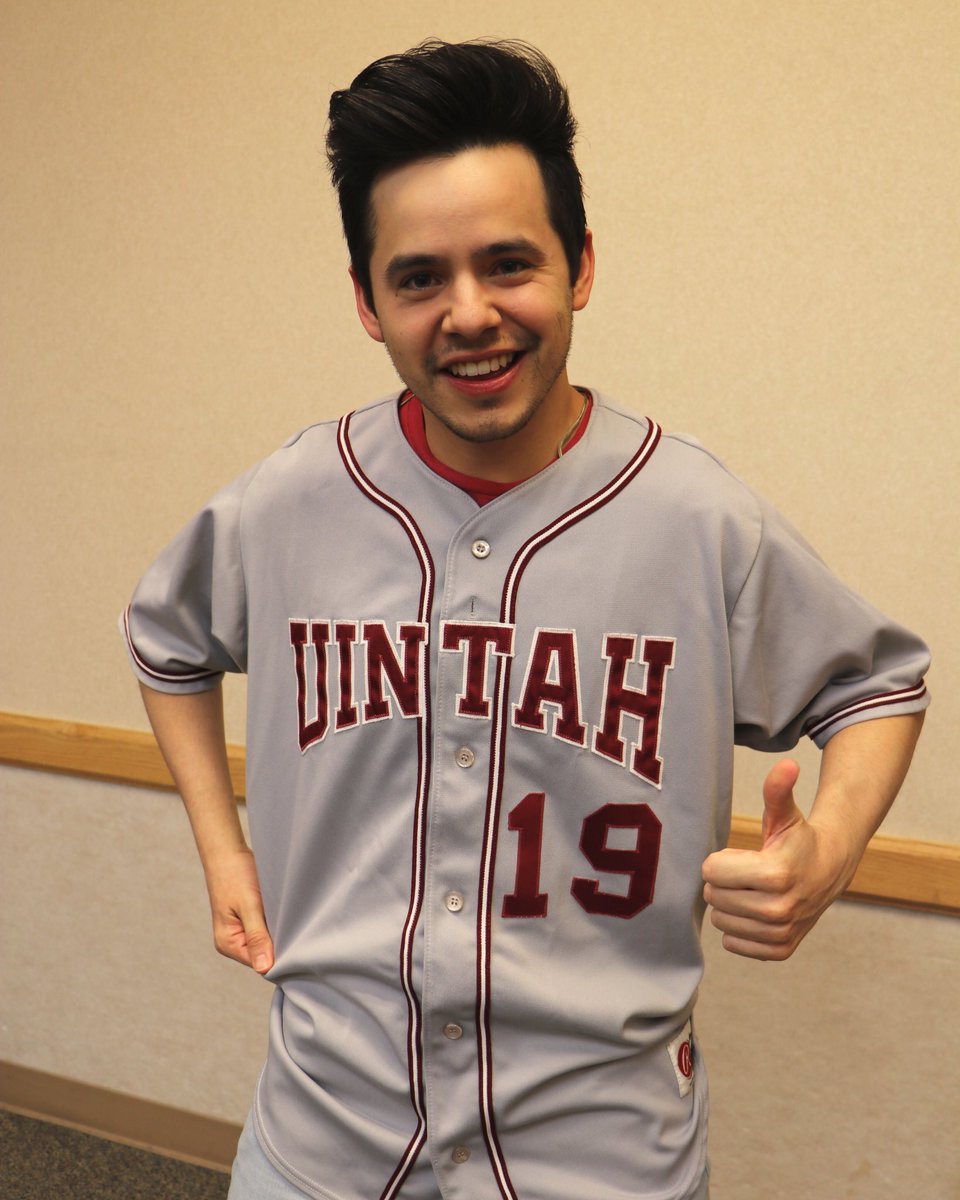 credit @davidarchie
And the first stop in Utah was Price.  To me, this pic below is absolutely PRICELESS!  The lighting is stupefying and everything looks just perfect.  Not only that, doesn't it symbolise a Glorious reminder of the superb connection between David and his Archies?
"I'm back in my home state of Utah to finish off the remainder of my spring tour, and tonight's show was in Price! I couldn't have asked for a better crowd to welcome me back to this beautiful state. If you were there, what moment from tonight's show stood out most to you?"
 credit: @kariontour Price, Utah
One of the bestest EVER pics of David and his fans
Bye for now, Arch!!
Time to rest and relax for a bit.
BECAUSE …!
IT'S TIME TO RE-ENERGISE TO WRITE MORE NEW MUSIC!!!