(Editor:  At the time of posting, we are not able to find any vids of David's show in Idaho Falls, but these fab pics below which David tweeted, suffice to show that he was absolutely ROCKIN' it there!   Go David!!   😀   )
David's sweet tweet:
Another rocking' night in Idaho! Great to be back with you all in Idaho Falls, in the very place where I had my first show back from Chile! Thank you!!  if you were there, what stood out to you?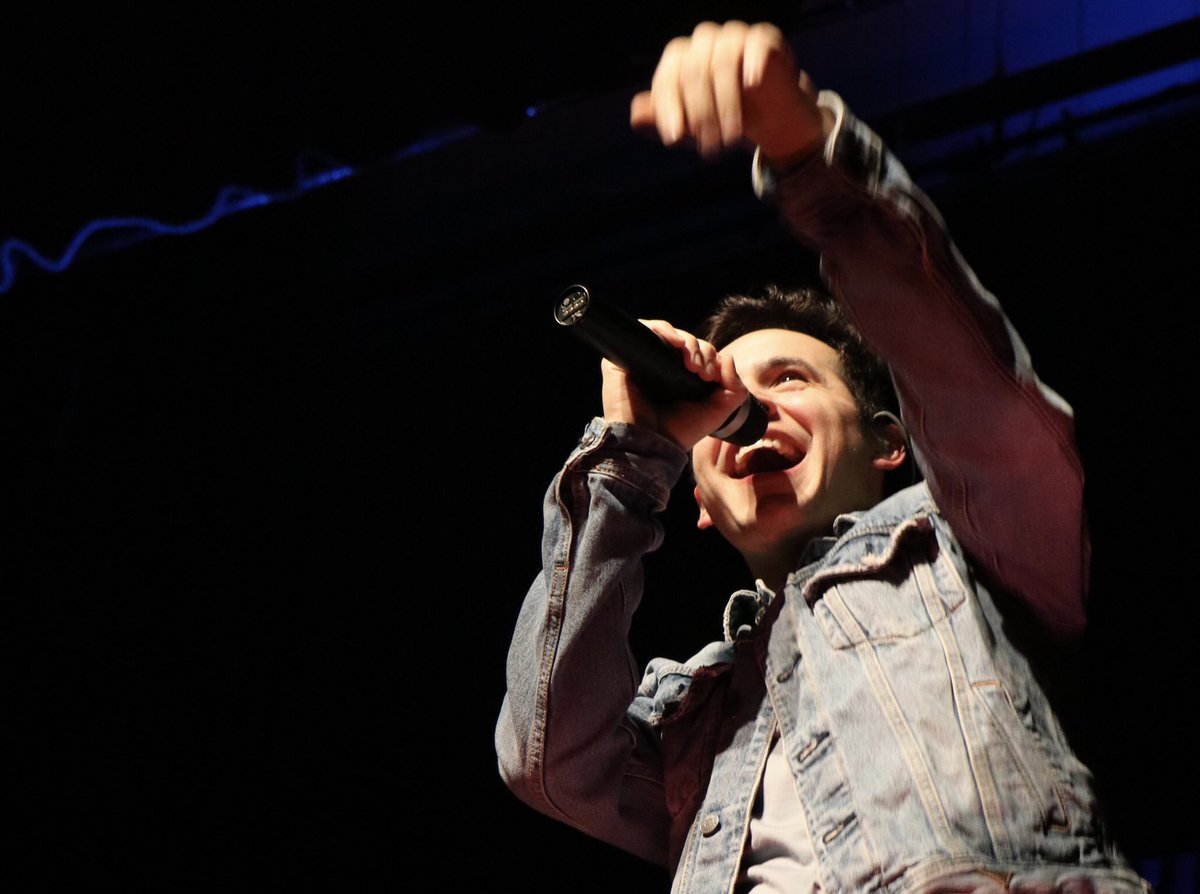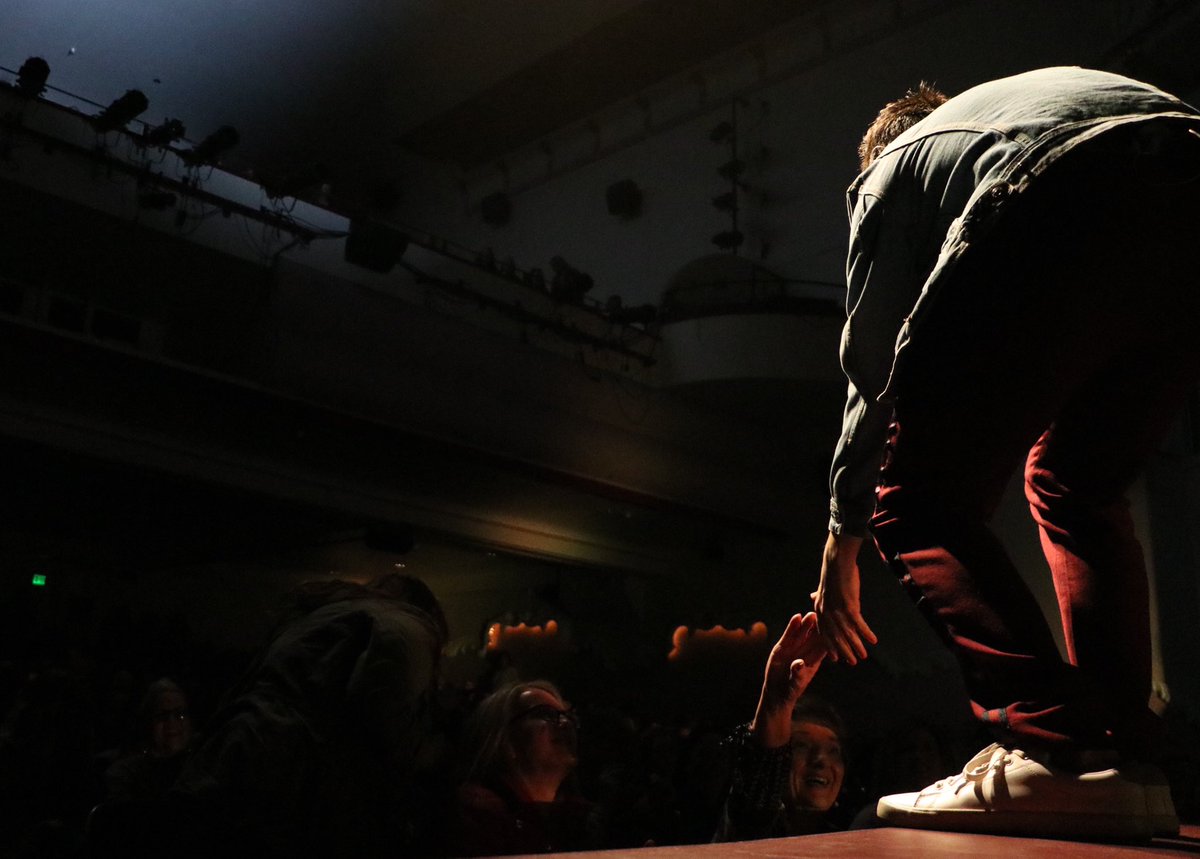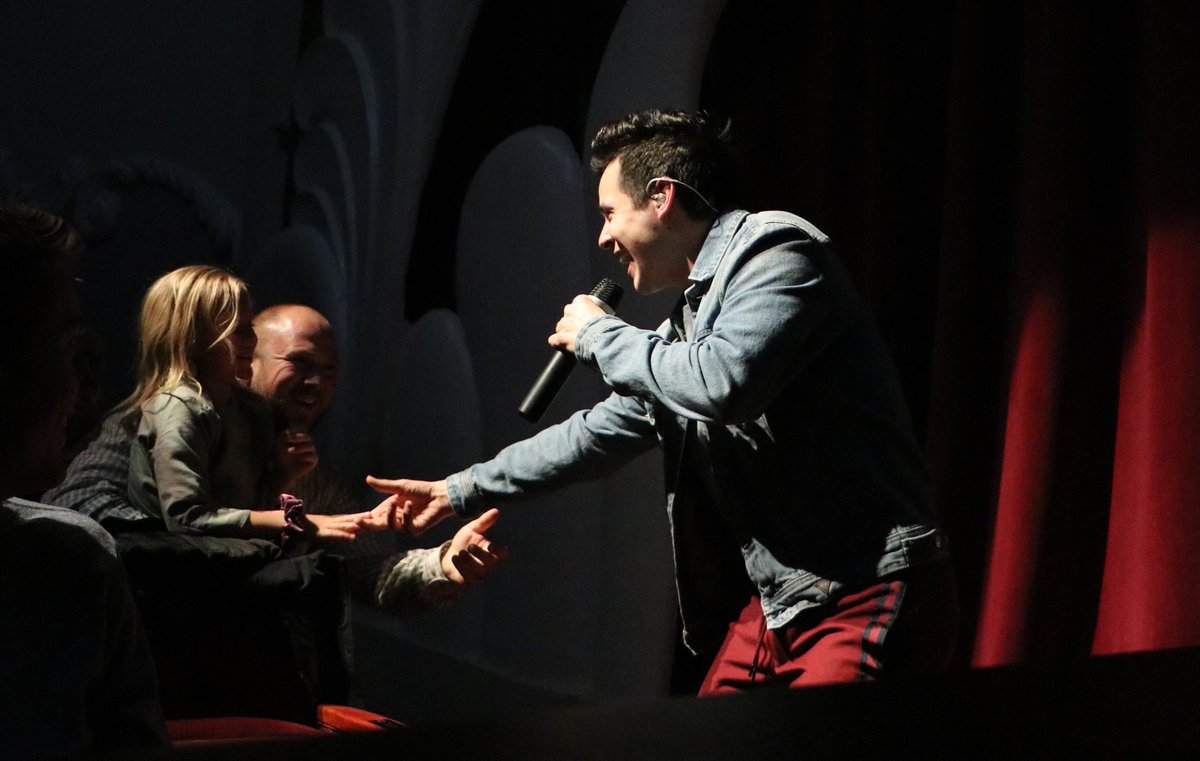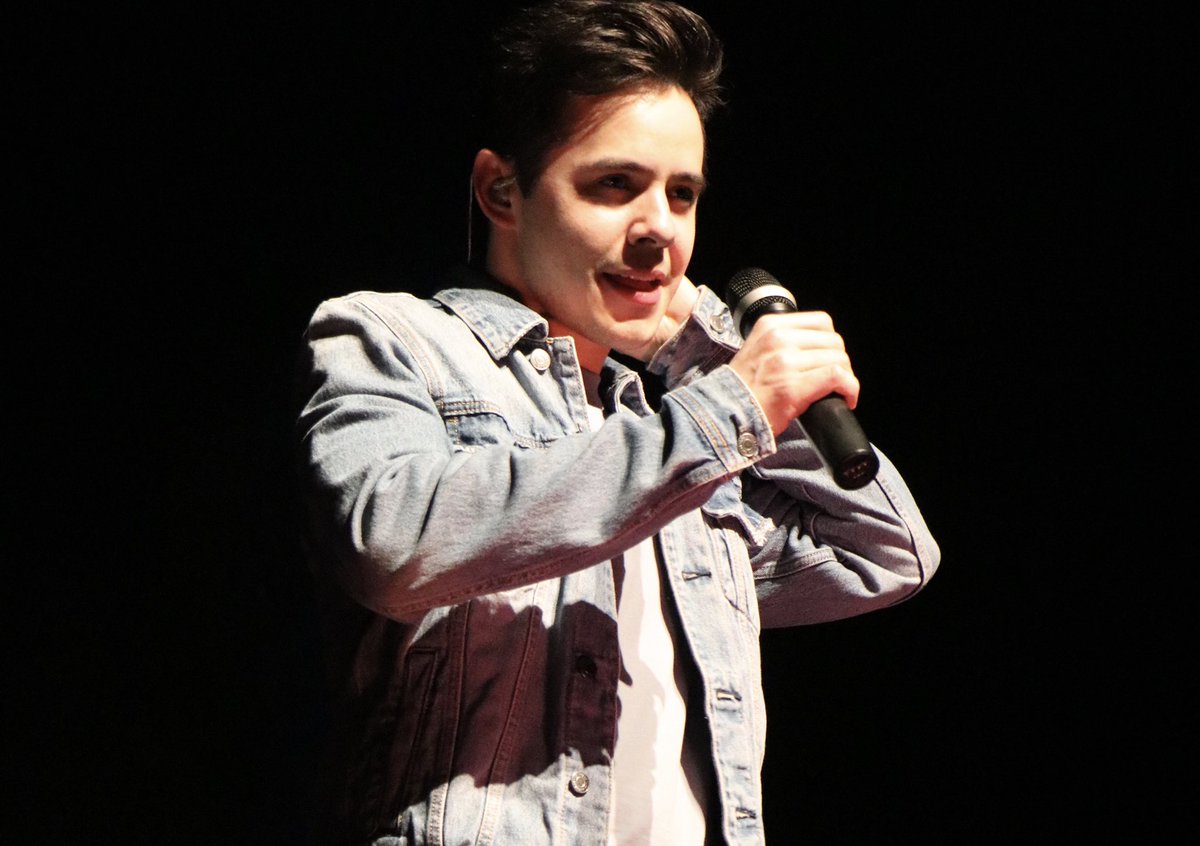 Am I being overly analytical when I examine this above picture?   But am I seeing another dimension of David's face?
I see it in the eyes.  Something exuding from the depths of his eyes.  Something that was not there before.  If I can put it into words, he is giving out a look of self-approving .. self-content. That he is well pleased with what he sees before him, with what he feels.
I see it in that half-smile too.  Like saying  "this is what it is.  this is what I've worked for.  this is where I want to be.  I Like what I see.  I like what I feel ……….."
(Editor:  Inquisitive investigative much???  🤗? 🤗?)
I love reading fans comments.  I'm sure you do too!  So again, I'm posting some of these joy-treats from Twitter sent in after the Idaho Show:
Your show tonight was beyond amazing!! Loved hearing Waiting for Yesterday…one of my favorites! Loved how you incorporated current pop songs with your songs. Great arrangements!! So happy that your showing Postcards in the Sky some more love. Idaho Falls loves you David!!
I just know it WAS rockin' David, 'cause I 've seen how you can rock a stage…AND …a crowd

Everyone who has seen a show this tour is sharing their stories of their excitement of watching you perform LIVE & how many memories they carry home with them

That new song was absolutely incredible and I can not wait to hear what's next. Undeniable talent. Wowza.
(Ed:  I think she must mean Paralyzed.  This is the only performance we can find.  We absolutely love it too.  David has definitely matured as a writer and artiste)
That new song was absolutely incredible and I can not wait to hear what's next. Undeniable talent. Wowza.
Your voice was incredible tonight! The acoustic set was amazing, loved the medley! New song Paralyzed is absolutely INCREDIBLE. Cannot wait for that to be released! Great to hear Touch My Hand, that was a major crowd pleaser! Great setlist!


What a best show!!!

Oh its absolutely incredible, just wait!