T H I S !!  is David Archuleta ??!!
David Archuleta in England- "Sneaky" pic by @LadyVmusic
What has England done to our super-neat, immaculately spick and span David??   😉   😉
But the truth is I LIKE SCRUFF.   ♥ ♥ ♥  And, on David, it's a double bonus!   😀   😀
At the end of the day, what's more important is  T H I S  !!  Message below –
EVEN  T H I S !!!   😉   😉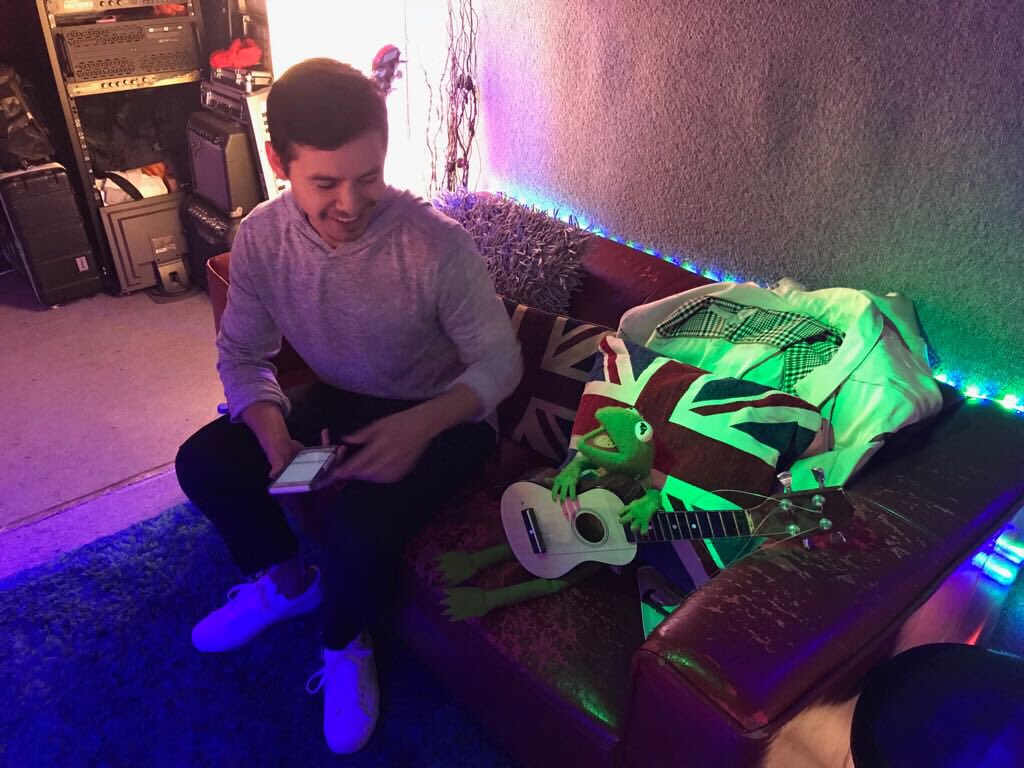 AND OF COURSE  T H I S  !!!