David is doing great!   Singing in wonderful places.  Singing to just as wonderful star-struck audiences.
I see some awesome candid pics of David on the stage when he was in the splendid Elsinor Theatre and also in Spokane.   I seem to have the sequences wrong though.   Yeah I've been sidetracked.  That's because we in Malaysia have been fired up with the biggest and most crucial General Election ever.   And Madam here had been totally preoccupied with things outside the David-zone.  All's well that ends well.   Everyone's happy   😀
Nevertheless, David-love can never be denied or diminished.   The next best thing – David     😀
It was great to be back in #Spokane tonight! Thanks everyone who gave us the warm welcome back! If you were there what was your favorite moment of the night? Olympia we're coming your way for a show tomorrow! #davidarchietour2018
Isn't this pic the loveliest you'll ever see?
David's interaction and relationship with his fans!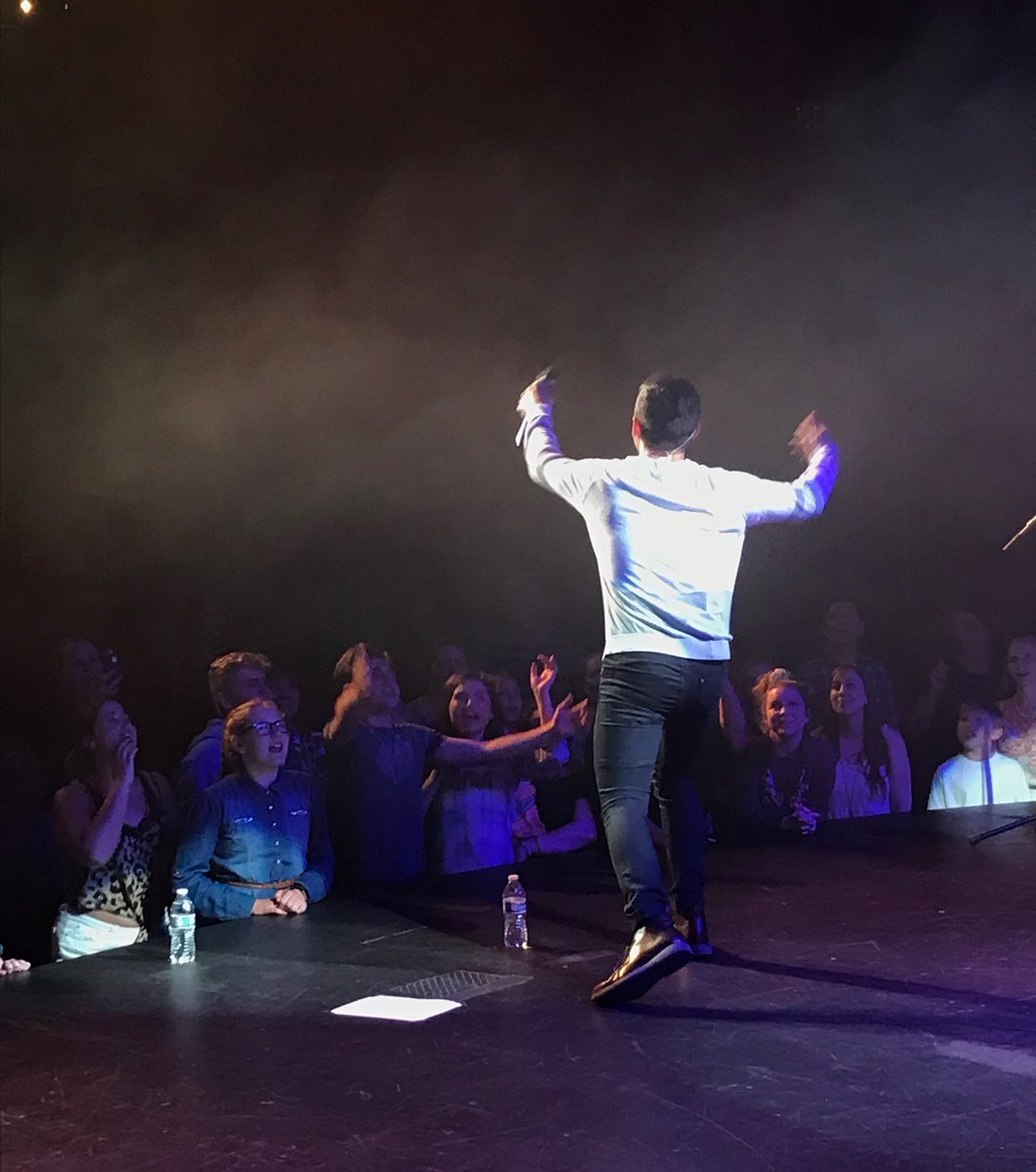 –
Never seen David in this pose.  Wondering what he is singing about?   About Stars and Postcards in the Sky of course!   😉   😉
Thank God (and 
@americanidol
) for my boy 
@davidarchie
, who sang and jumped around the stage like a sugared up 12 year old, giving my inner 8 year old the best show ever. (Also, he touched my hand. That's cool too.)
cr: _kenzie_leigh Elsinor Theatre