"Watching the sky, changing colors collide into night, til I'm under a blanket of stars can't help wondering where you are.. can't help wondering where you are ..   When you're alone and don't know when the night will end, just remember it's never too long so hold on 'cause there's always a ray of hope." #aimingforhope.#aimingforhope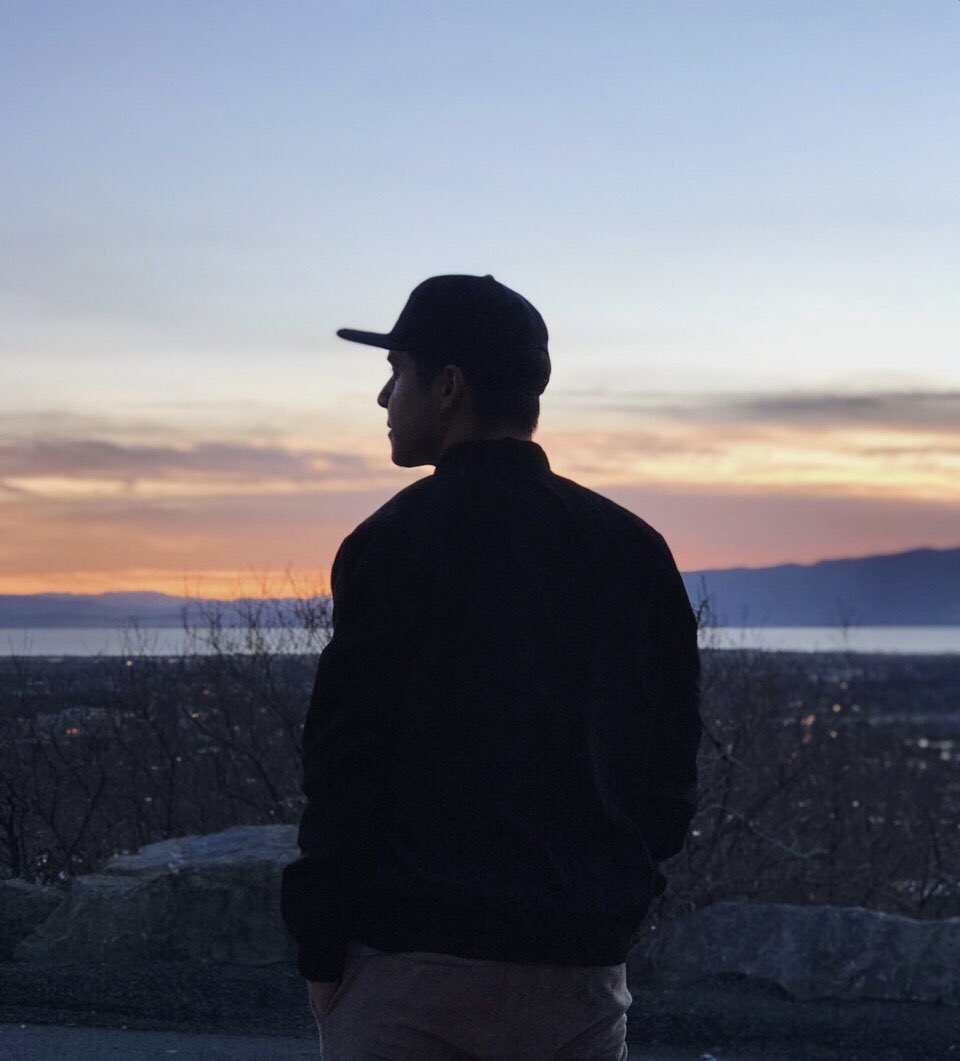 Watching the sky
Changing colours colliding into night
til I'm under a blanket of stars
can't help wondering where you are
When you're alone and don't know when the night will end
just remember it's never too long
so hold on 'cause there's always a ray of hope."
Such simple words .. simple thoughts .. yet really not that simple.    The profundity is pure, sincere, tearing your heart into shreds ..
And the melody, backed by a single piano – making the song free of frills and fuss and rendering it even more honest and candid.
Sung against a backdrop of the beautiful mountains of Tuacahn under the dark skies sparkled with a multitude of faraway planets and stars, one can almost dream into the beyond .. send one's love and hope into the forever ..
It is genuinely one of my favourite songs of all time.   And it's a David-song.
He added this song to his Tuacahn setlist on the second night.
I see some touching comments on twitter:
The tears started flowing the moment you started singing this Sat. night… but worth every moment of dehydration… I needed to hear, and really feel, there's always a ray of hope … thank you, David!!

Hearing this live at Tuachan was pure blessing. You truly are a conduit of love joy peace and light



One of the most beautiful lullaby's ever written. I know you didn't mean it to be that way, but such an inspiring song for any age, my fave on your CD
A beautiful silhouette of an amazing messenger. You touched every soul that was blessed to be in that audience.

Aiming for Hope brings so many feelings into my heart. It's an amazing song and the melody is hauntingly beautiful, just PERFECT! Thank you @DavidArchie for writing this song. You Sir bring a ray of Hope through music!
The beautiful simplicity of the lyrics is lifted by the music so you really feel like you're floating amongst the stars…



Words to live by!


  My favourite song