David Archuleta‏Verified account @DavidArchie 21h21 hours ago
Tonight's show was live streamed at
@
DarylsHouseClub
in Pawling, NY. In case you missed it you can watch on my Facebook page. Thanks for the great show tonight everyone and to Daryl's House! Were there any highlights for you?
#
DavidArchieTour2018
LIVESTREAM!!!!
The livestream was the next best thing to being there! Thank you for sharing your passion, heart and soul!! You matter, so keep telling your story!!



Your talk about the kids is just so heartfelt. Please keep singing Say Me as it means so much! You are the greatest showman and your voice is just the best on that sing along medley!



It was a wonderfully telecast show with great quality audio and cool video angles too. Your discussion of Holt International Charity was very moving, and Say Me was one of the loveliest I've heard.Thanks so much for allowing us to be a part of the audience.Have a blessed Sunday
What an incredible treat to get to watch the livestream!! The look and the sound we're incredible! And the streamed pretty much the whole show! LOVED it!!
Credit heyjpk
–
A little digression – (still about David tho!   😛   )
Loving this pic!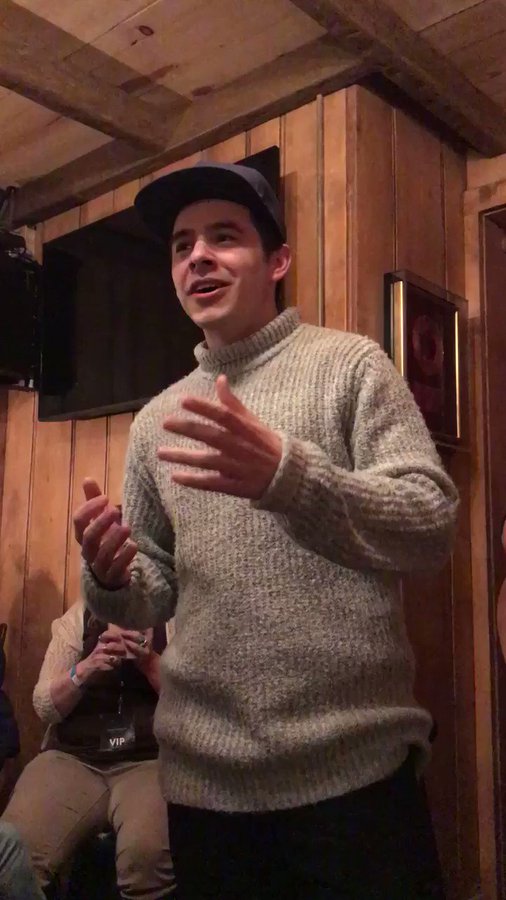 And Thank You Debbie for catching this as well