David tweets :

I'm hitting the road in February to start my 2018 tour… will I be seeing you? Get your tickets today at http://davidarchuleta.com .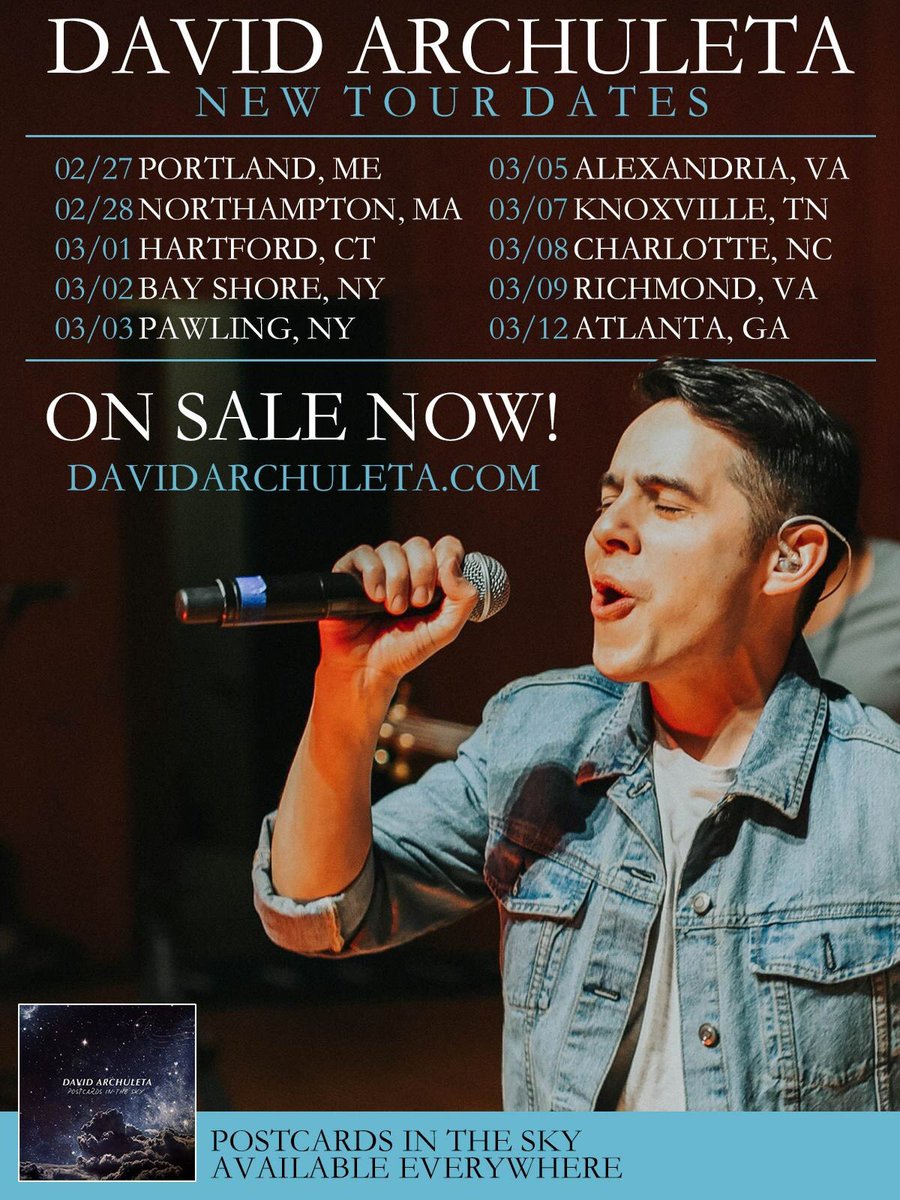 Hooray!   The announcement has brought  much excitement in social media      

But also disappointments      

@DavidArchie no Texas?!
PLZ PLZ PLZ PLZ PLZ PLZ FIND ME A WAY TO COME DAVID IM BEGGING YOU. IM A BROKE COLLEGE KID BUT BOY IM YOUR BIGGEST FAN
No Chicago?!

But, but, nothing in North Dakota again?!?! Soon?????
Come back to Sacramento!
COME TO BRAZIL, PLEEEEEEEEEEEEEASE! ❤
Come to South Florida..miami, west Palm Beach please. 🙂
Why are you not coming to California
INDONESIA, PLEASE 😦
WHY NO MALAYSIA???
AND MALAYSIA PLEASE PLEASE PLEASE !!!