David tweets –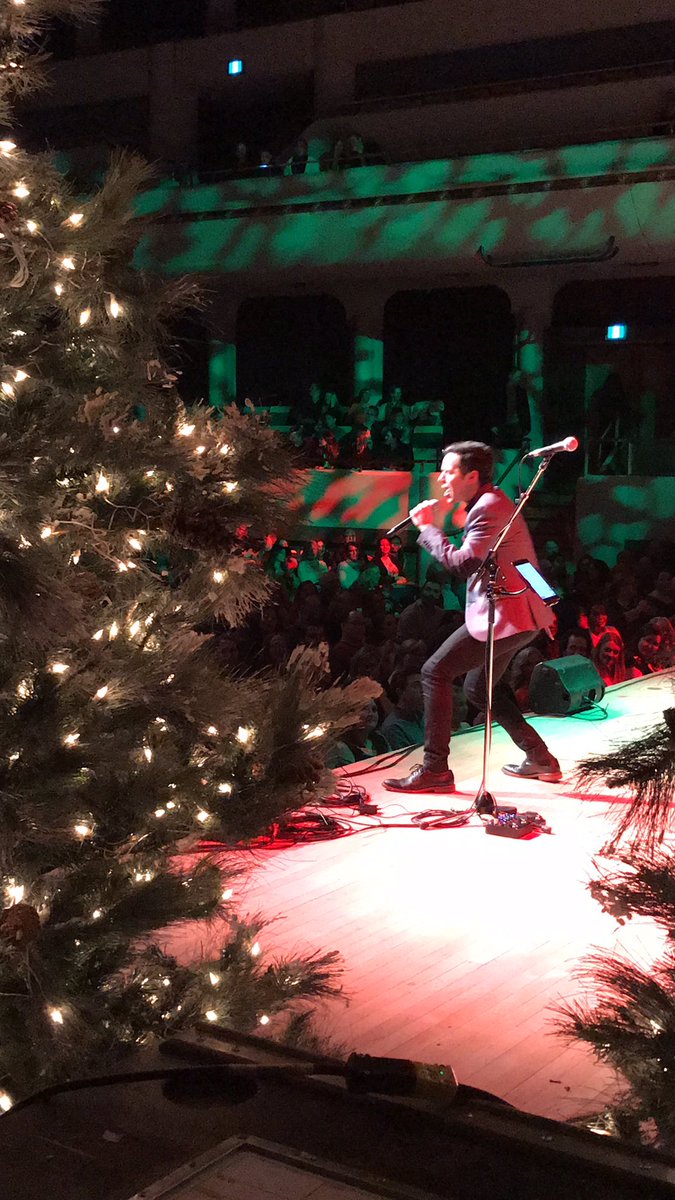 Every Archie was pumped up for the Christmas show at Calgary last night, hoping to get plenty of videos and pictures.  But everyone was dealt a heavy blow.  We have been pampered all these years at all the venues.   But Calgary was permeated with tight security  –  phone police, video police, camera police, maybe even police police (   😛   )  –   well, rules are rules and they need to be followed.   Especially when the enforcement was closely adhered to – David Archuleta or no.
However, Archies being Archies, and not being Archies for nothing, some videos did seep out, and some even made their way happily to Youtube.   Yeah .. we truly are David's go-getters!   We don't usually take "no" for an answer.   Not when it comes to David Archuleta.   😀
David does a jazzy, swinging version of this Christmas classic.   Haven't we been saying all these years:   He can sing anything.   And sing it any way he chooses.   And ends up giving us da bomb!!  Like this!
And this vid shows David being presented with a "white hat".   I wondered for a few moments what it meant.   It's like David being honoured, or even "crowned" for something.    Right?   I had to google.  I had to find out what they're honouring him for  (the best Christmas-songs- singer in the world??  Yeah  .. why not?   😀   ) This is what I found on the website of Calgary Tourism :
"The White Hat Ceremony is a long-standing tradition in Calgary, a symbol of the Western hospitality and good cheer to share with visiting guests. The white Smithbilt hat has been bestowed on numerous celebrities and dignitaries on their visits to our city since the 1950s, when Calgary's Mayor, Don MacKay, started the tradition".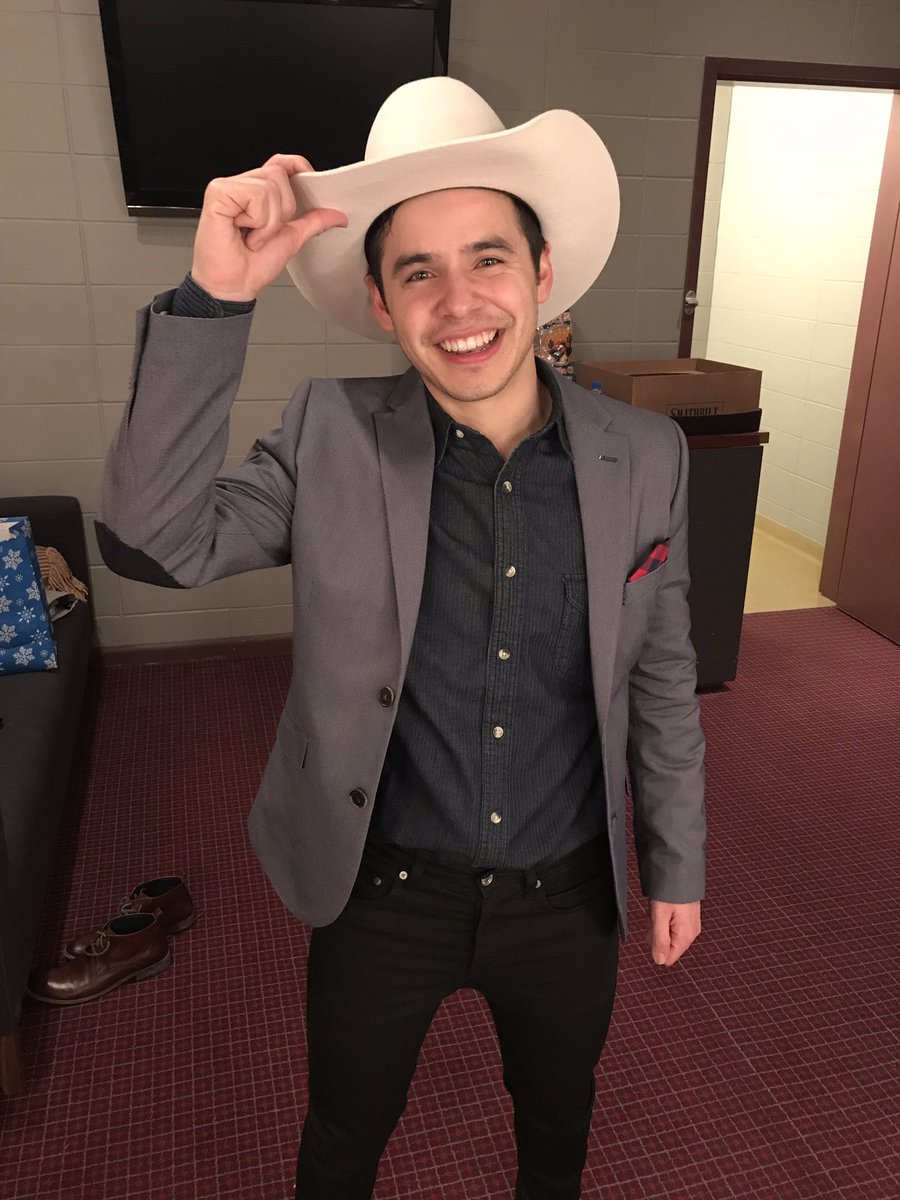 David with his "White Hat
He tweets –
Had a BLAST tonight in #Calgary ! And what an honor to receive the smithbilt stetson hat from the city of Calgary. Thank you so much everyone! If you were there what stood out to you??
Great!   Good to hear David being treated as a "celebrity"and "dignitary"   😀
A peep into the Jack Singer Theatre in Calgary.   Wow!   Quite impressive!   I admire David for not being "snobby" about the venues in which he performs.   He would happily do a very small, casual and unpretentious club.   He would also comfortably sing in a venue like this Jack Singer Theatre which looks rather posh (…AND remember him singing with the Mormon Tabernacle choir??  Phew!!  That was da bomb for me!)
What David wants to do is to JUST SING.   Sing to people who want to listen to him.   Wherever.  That's a good enough reason, I think.  Especially when he can make an old classic (White Christmas first sung by Bing Crosby in 1942)  into something that we can still, after 75 years, still groove and swing to as if it's the latest pop song   😀