Don't get me wrong.   I do love Orion and Leo.   Love them to bits.   Tasteful and contemporary and classy.   Skilful, brilliant.   Straight from his genuine, righteous heart.  David has found his style.   His choice of music to sing.   He has no need of big orchestras and accompaniments.   Much less, elecronic backups.   His voice dominates and rules.   We are smitten.   He was born to sing.
David's EP's is an internalisation of his soul.   And what a beautiful soul it is.   The music.   The lyrics.   They both reveal the strength and virtue in him.
However, much as I love his new genre, I confess I too want his BIG songs.   His Power Ballads. Those songs which levitate us into the wildest delirium.   Or sink us into the deepest pits of grief.
Yes, like When You Say You Love Me and Bridge Over Troubled Water.
It was his latest rendition of BOTW at TOFW that awakened me to that realisation.    WYSYLM  – that song cemented him as one who can belt out such glorious power and emotions in his voice to turn us into a helpless heap of mush with every note.
Listen to the applause.   He had a Standing-O.   They are gobsmacked.   There is an instantaneous need to whoop and cheer and high-5 each other with huge smiles to display their sheer wholesale appreciation.
This kind of music also sells, David.   Promise.   😀
There is a majority of people who seem to think that "subdued", "unostentatious" songs do not "slam" and "wham" them enough to work the adrenaline.   That they just float off the top of their heads.  They need to listen to BIG songs to raise the alarm in their emotional systems.   They want BIG sounds and BIG voices.   There's nothing wrong with that.   I like them too.   Sometimes.   😛
So it goes that my opinion is David needs to invest in more mind-smashing, voice-demolishing, brain-shattering, earth-trembling, life-or-death songs like WYSYLM and BOTW… Break more hearts and create more emotional impact.   More raging Standing O's.   More roaring cheers and hurrahs.    Awaken and shake up the tear ducts of everyone – man, woman and child.    Inject them with goosebumps.  If they are happy, make them touch the skies.   If they are sad, put them in an even sadder place.   Exaggerate their emotions and drive shivers down their spine.
He must write a couple of songs or at least cover more songs which will bring down the house at concerts and break all the records in the records shop!
WYSYLM  –  Who can forget?   He has etched it in every listener's soul till kingdom come.   Who even remembers the original singer?   Who even cares?
One can argue that My Little Prayer is a quiet little piece which does not need power and a big voice to draw tears and huge applauses.   Yes, he pushed my emotional button too with that "little" song.   But I'm greedy.   I also want David to show off his grandiose talent in his versatility.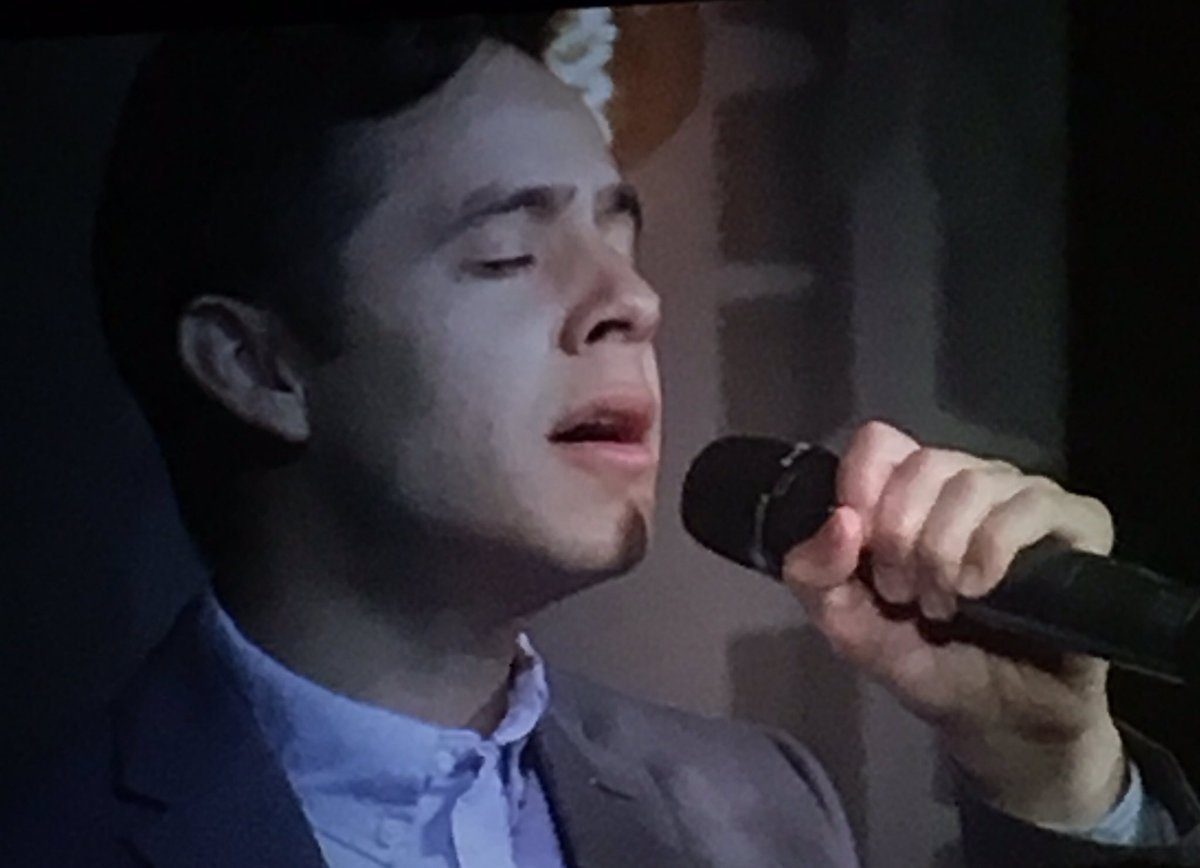 -tracewillow-