David tweets:
"Bittersweet having this St Louis show as the last one for this leg of tour! What a fun group this has been though, and we're excited for this last one tonight! (I should say this is just the last one FOR NOW 😉)    "
The renovated Old Rock House building, which borrows its name from a historic riverfront building dismantled in 1959 to make way for the Gateway Arch, features 6,000 square feet on three distinct levels, a state-of-the-art sound, light and video system and a menu created by an award-winning chef.
At the Cardinals-Nationals baseball in St. Louis
Some beautiful after-show comments which made me smile   😀   :
Thank you David for coming to St.Louis!!! Traveled from KC just to see you-after 8 long years my dream came true tonight


David- Your show tonight was more than I could have ever dreamed of! Your music, your energy, the band & your connection with the fans is

Thank you so much for an incredible show tonight and an incredible tour. You give your whole heart on that stage and it means a lot

Slayed in St Louis by the Arch!!!! Absolutely fantastic show @DavidArchie @kariontour @ChadTrumanMusic & everyone!!! No words!! #blessed!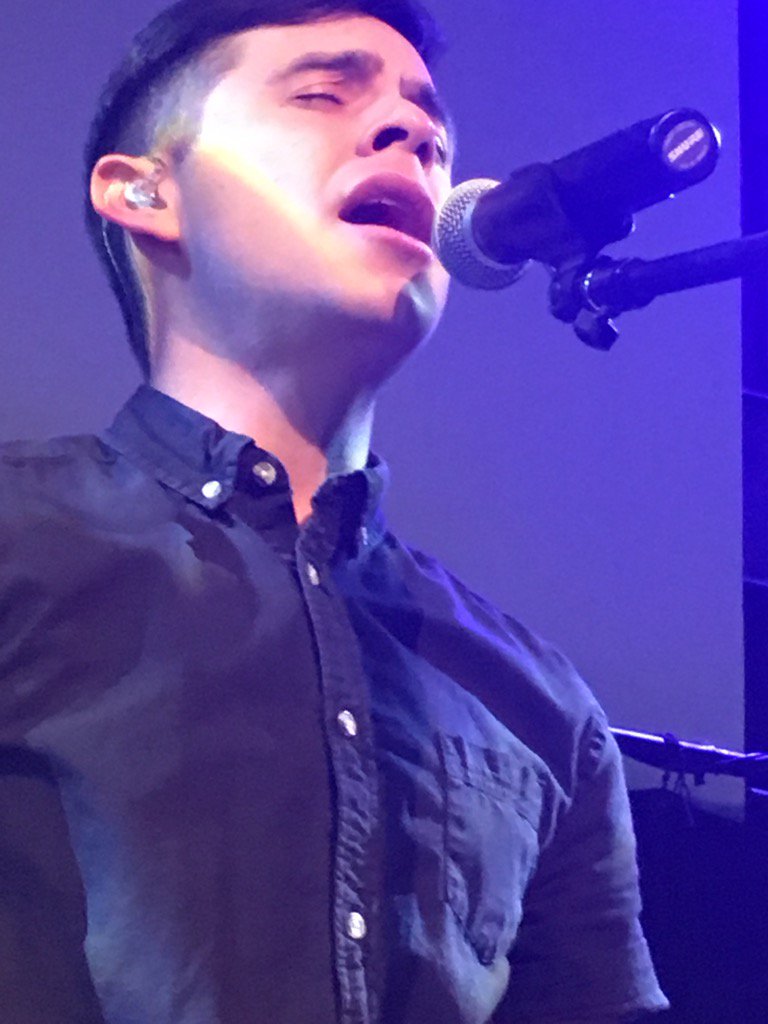 "I feel thankful. Thankful to have been given the opportunities I have in life and thankful for the people that love and support me. Tonight I brought five friends (most of whom happen to be long-time coworkers) to the David Archuleta concert in St Louis with me. The fact they would take part of a holiday weekend to travel over 8 hours total to and from St Louis and spend their night at a concert by a guy they've never seen before just to finally experience in person what I've been gushing to them about for 9 years… That makes me feel happy in my heart & soul. I am lucky. Lucky to have the chance to see David again, lucky to have amazing people in my life, lucky that I can see how lucky I am. Love y'all. P.S. they were all legit blown away by David. And I can't stop smiling. Beautiful day."
And we absolutely ♥ ♥ ♥ this   –    I'M READY!!!   
(Audio only at the Old Rock House.   All the better to focus on his Voice!   😀   )
https://www.pscp.tv/rhiminee1/1LyGBBqNRZWGN
(Thanks rhiminee!)