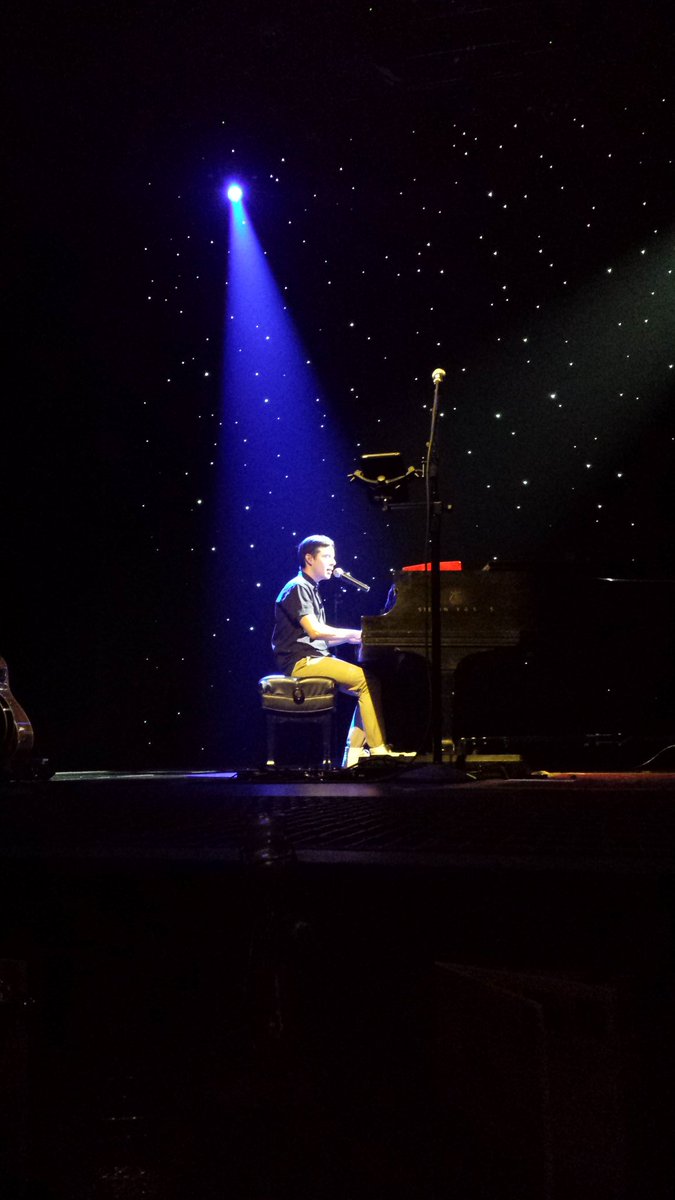 I've been going through many cyber words of praise, expressions of joy, declarations of  utter satisfaction, intense emotions of happiness throughout the month of June so far  –  the month ORION visited certain parts of Planet Earth and gave some lucky inhabitants some wonderful experiences.   😀
"@DavidArchie Thank you for an amazing concert last night in Seattle! You pour you heart and soul into every song.
"The last two weeks have been Glorious going to seven David Archuleta concerts in five states!"
"i don't normally post solo pics of me, hence the awkward smile. but i wanted to share my excitement for seeing @davidarchie in concert… i've waited 7 yrs for this sh*t!"
Troubadour: Jeannette McCurdy is at the concert
This is one of my favourite pics through the ORION concerts.   It is a revelation of what musical David is about.   His complete involvement with the emotion he creates through music.   The total absorption and commitment.
Best day of my life is finally here… maybe dreams really do come true

even just standing in line waiting for VIP was surreal
OH MY HECK. BEST TWO HOURS OF MY LIFE.
I was very much moved by Diana's very sincere recap posted in FOD.   (Go there to feel the whole impact!) And she took gorgeous pics.   I'm bringing over some exerpts:
 " ..  as I walked up the steps MY MIND WENT COMPLETELY BLANK. He is seriously so beautiful. And I'm not just talking about looks. We all know how humble, pure, and sweet he is… over the years we've all seen that through interviews and stuff, but there's that part of you that wonders if that's how that person is in real life. I already knew the answer was yes, but to literally see that light was so surreal. Sometimes you don't even really need to know someone, you can just feel their spirit."   (AAM:  I believe most of us have had that euphoric experience/s when we came face-to-face- with him on his Asia Tour   ♥   ) 
"I got two hugs and a handshake, but most importantly I came away forever changed with a feeling that will forever be etched into my heart. You know how sometimes you go on church retreats and stuff and come back with that spiritual high? I'm feeling that way now. I've realized I need to be around genuine people who also shine that light, people who inspire you to be better. And I've realized that I want to be more like that too in my own life. I want others to be able to notice that light within me. It really does shine from within, and it does make you beautiful."
 And we must let Diana give the last compliment which belongs to our admirable young man!   ♥♥♥
"And thank you David. Thank you for your genuine humble spirit. Thank you for returning to music. Thank you for blessing us, not just by sharing your music, but also sharing your light ❤  "