David tweets after The Troubadour!
Thanks for an amazing experience at the historical #Troubadour everyone! Now onto Arizona for the next 2 shows! #tour
David at The Troubadour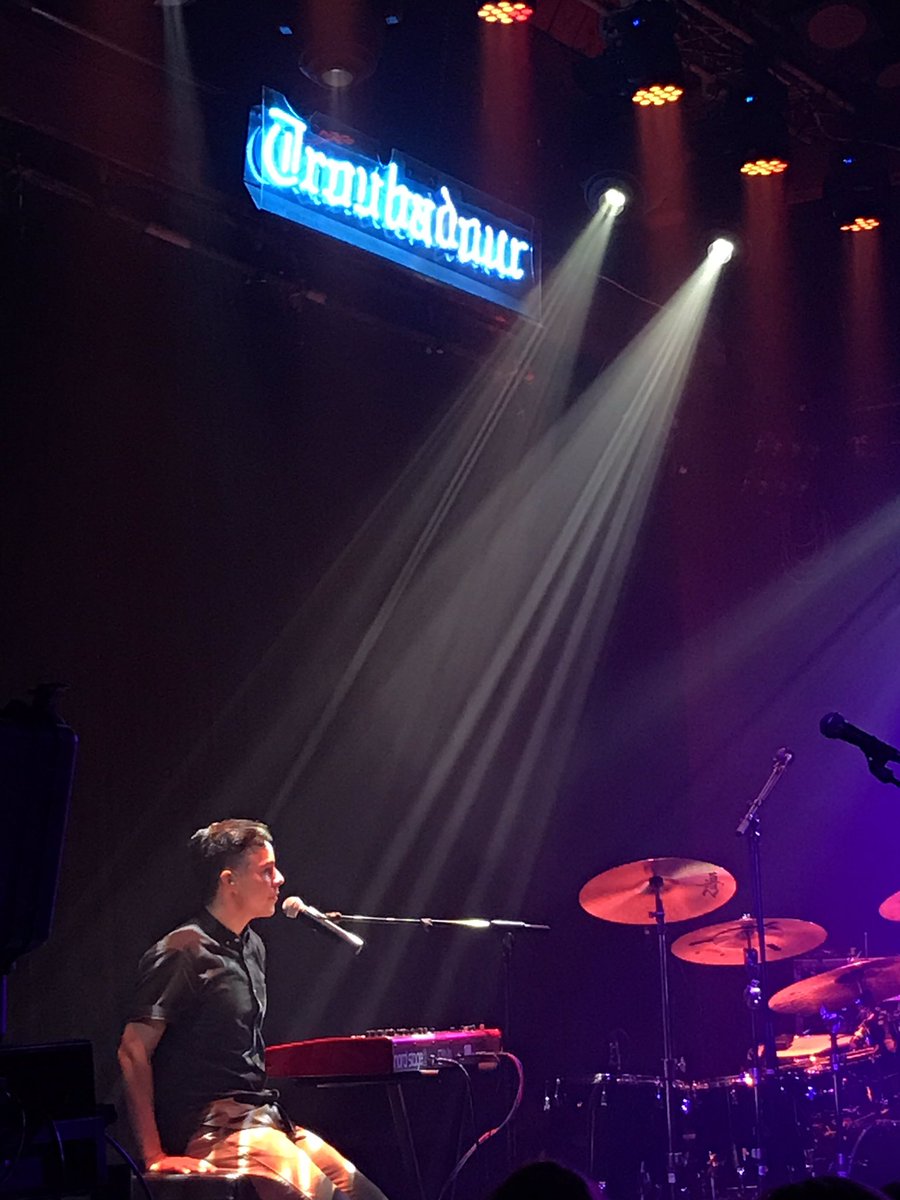 LA, it was amazing to hear you sing along to every song—including the new ones. seeing all the fans who've been around over the years


LA! What an unforgettable night at the legendary#Troubadour. It was so amazing to hear you all sing along to the words of every song. It always shocks me when that happens. I feel grateful to have fans following even after all these years. One of the girls in the audience held a sign up saying she's been a fan since she was 3 years-old! I sure felt old because she was a pre-teen or even teen now. 😂 Were any of you there tonight?? Next stop Snowflake, Arizona!#hollywood #LA #tour #fans
Thank you @davidarchie for a beautiful night at the #Troubadour!! You're always a ray of light! ✨🎤✨
A fan since Idol days
David, will always be a fan for life!! You bring so much joy with your voice and music, we can't help but sing along

So true. I'm not even there and I'm all smiles singing along, so happy for him the crowd loved him at the Troubadour.
Yes he "radiates light and its contagious"

I've done so much life with this sweet soul. Watching him play The Troubadour tonight, I am a proud proud friend.

A little late to watch these Live!   But as we always say, a David-Show is a David-Show forever!   😀
HIGHER GROUND at The Troubadour!   Groovy David!   Must Must Watch!!
https://www.pscp.tv/iSeeCyrus/1mrGmgEXbzWxy
INVINCIBLE  (ORION EP!!)   I'M READY  (Next EP?) !  Must Must Watch!!   Sooo Good!!
NUMB   ELEVATOR   Classic David!
https://www.pscp.tv/w/1lPKqyLaBzZKb
HEAVEN    David Archuleta owns this cover!
https://www.pscp.tv/iSeeCyrus/1OdJryWaEqzGX