"In 1995, the Davis Arts Council partnered with Layton City, corporate sponsors, and private donors to build the Edward A. Kenley Centennial Amphitheater.
Since that time Davis Arts Council has proudly packed it each summer with some of the greatest talents of our time: Chicago, The Doobie Brothers, Foreigner, Styx, and Olivia Newton John to name only a few.
We also feature dozens of local performers yearly and are proud to showcase the wealth of talent Utah has to offer.
The Kenley is right in the heart of Layton Park and can hold 1800 people at capacity. In addition to the serene landscaping and view of the mountains, you'll also often see a flock of geese fly over. We like to think of the Kenley as one of the many gems of Layton"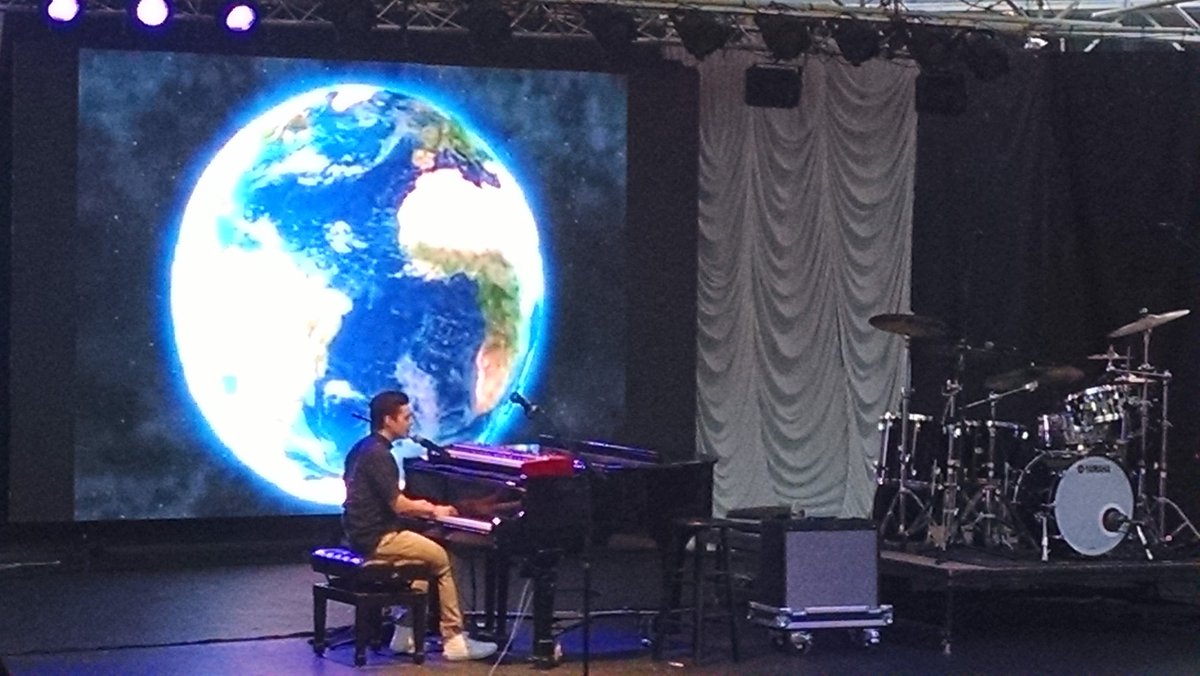 @DavidArchie singing Broken
Posted in FOD this delightful observation of David:
"One of my pals said that during the Orion Tour, we are seeing "Shop Around" David.  It's true!  Unihibited, polished, happy, talkative, and in many ways, a "fresh face".  Renewed really".
"I didn't see it this clearly before, but David connects so much more than just emotionally to his performance–he connects to and sings with his whole SOUL, bringing every part of himself into his show: his musical passion, vocal talent, dedication to giving us his best, spirituality, & physical movement. It's like he channels his entire existence into the here and now and energy of his art".
A very sharp observation indeed.   As in this –