LOOOve Success Stories of David!
#3 – "Up All Night" (2017) | @DavidArchie#Top5SongsOfTheMoment https://open.spotify.com/track/0EcBaRZ0BWN3dpdc5ueSTn …
"This week's Top Tune is "Up All night" by David Archuleta."
"It starts quietly, then the hauntingly beautiful vocal leads into a big sound and compelling rhythm, the idea of not being able to forget something which has recently happened to us is something we can all share. For us, the fact that we can dance to this song, can sing along to its chorus, but can also really share in how the singer is feeling makes it this week's top tune."
Here's another David-Success Story!   At least for me!
That classy well-cut grey suit with the navy blue tie!   So Giorgio Armani-ish!!   Have not seen anyone looking so dapper in a suit for a long time!   😀   Love it!!
Don't forge to help create more David- Success Stories!
Week 2 on Spotify

Up All Night

Apple: http://apple.co/2odcN76  Spotify:http://spoti.fi/2ouQFRZ  Amazon: http://amzn.to/2p0x7pm  ~Team Archie
STREAM STREAM STREEEEEEMMM  EVERYONE!!!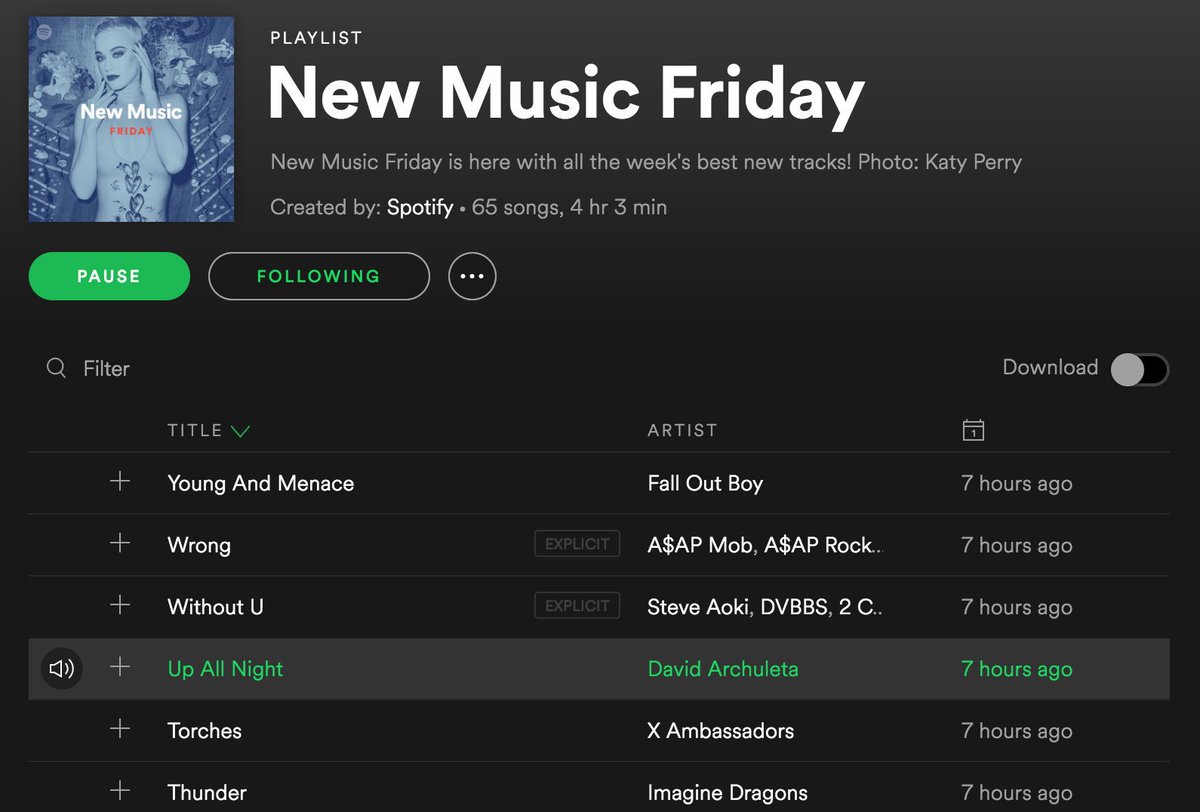 Go to Snowangelzz to see how you can do even better!   DOUBLE STREEEEAAAMMMMM… !!!