It's Official!   The announcement is up at David's OS!
It's going to be great to be back on the road this summer playing new music for y'all. Here are some dates with more to come.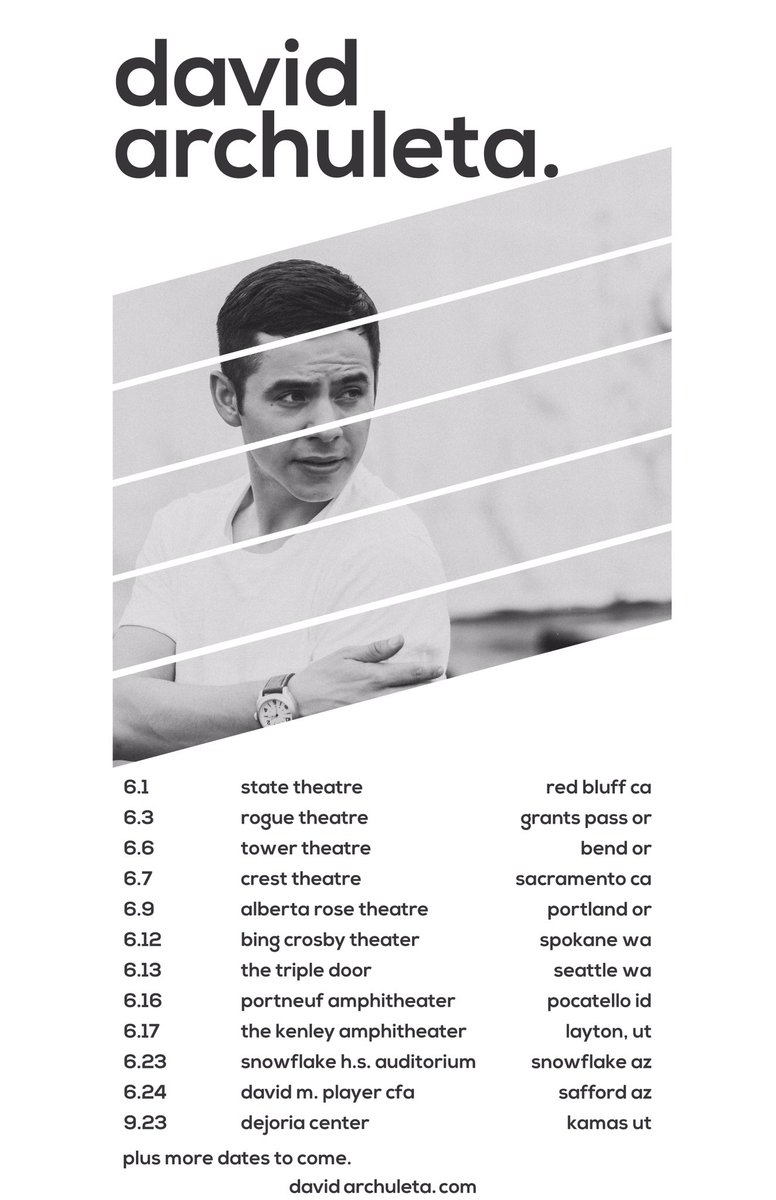 .
"plus more dates to come" !!   Woohoo!   😀
BUZZ BUZZ BUZZ!!
David's Orion Concert venues are looking good!   Here are some.   I specially like the Triple Door in Seattle simply because it seems to be a more grown-up venue.   It symbolises David's "coming-out" process (dunno what to call it haha!)   You know, the more adult outlook  ..  the more sophisticated music  .. the more state-of-the-heart lyrics ..  the bristles  .. the whole works!   😀
Triple Door in Seattle  June 13
.
Tower Theatre, Bend, Oregon  June 6
.
Crest Theatre, Sacramento  June 7
.
Bing Crosby Theatre, Spokane, Washington  June 12
.
DeJoria Centre, Kamas  September 23
.
David M Player Centre for the Arts,  Safford, AZ  June 24
Go to FOD for details on tickets etc   🙂
Most of us here (who can't afford to go all that way across the globe   😥   ) will surely be with David and the Archies in spirit and love   😥   🙂   
♥