Would you believe it!   It's 2o17!   17 years already after the turn of the century.   And 8 years already since we discovered a young man who could sing and knock our socks off.   I'm certain there is a gigantic vacuum up there in the clouds working overtime!    Sucking up TIME more rapidly than before.   There was a time long ago when I wanted the years to roll by quickly so that I could grow up just as quickly to be an adult.   But, for years and decades now, I wish Time would take a slower stroll  ..  meander a bit  .. and let me grow older at a less frantic pace.   😀
All the pundits and guru's say we should focus on THE MOMENT.   But I have developed  a habit of looking back with a yearning nostalgia.   Yes, I enjoy examining the Past – the sweet memories which I do not want to let go.   Makes me happy thinking about them.   Bad memories – I chuck them.   Fortunately, I'm quite good at that.
I am also infinitely curious about the future – where shall I go? – what plans should I make? – where will they take me? –  That makes me happy too.
Unfortunately, I feel the PRESENT is moving too fast.   I can't feel it with my conscious mind.   It's just my breath keeping me alive.
One of the BIIIGG good memories I have (and not Ever want to let go!) is David Archuleta tearing at my heart with this performance!   I was soaked in tears.   😥   And I was not even in SLC!   The surging of emotions still happens occasionally when I watch this vid while my defences are low.   The pleasurable pain is too good a feeling to let go.    Utter truth.
WHY??  Simply put – I was GOBSMACKED.   To the core!   I was utterly astounded .. whacked .. plundered .. smacked .. slaughtered .. decimated-in-the-stomach.   Sublime memory, that!   I wanted that song to go on and on  …
Some people categorise this genre as the Josh Groban way.  My opinion is David Archuleta could beat JG in his own game and kill every woman (men too, I reckon) while doing it.   But does David himself want to make a name singing this kind of songs?
I have twisted my knuckles blue black at that time thinking " Yes, David, it's ok, they can say or describe you as whatever they like, but that kind of songs is most suitable for your voice!!   Please please please just sing that genre!!"   Sadly, for backward-looking and box-like-thinking Archies like me,  it has to remain a memory of the Past.
That brings me to examine the future for him.  David the artiste wants to look forward to the future. To his own brand of music.   And quite rightly so.   A true artiste needs to be his own individual self, not a copy or even a near-copy of another.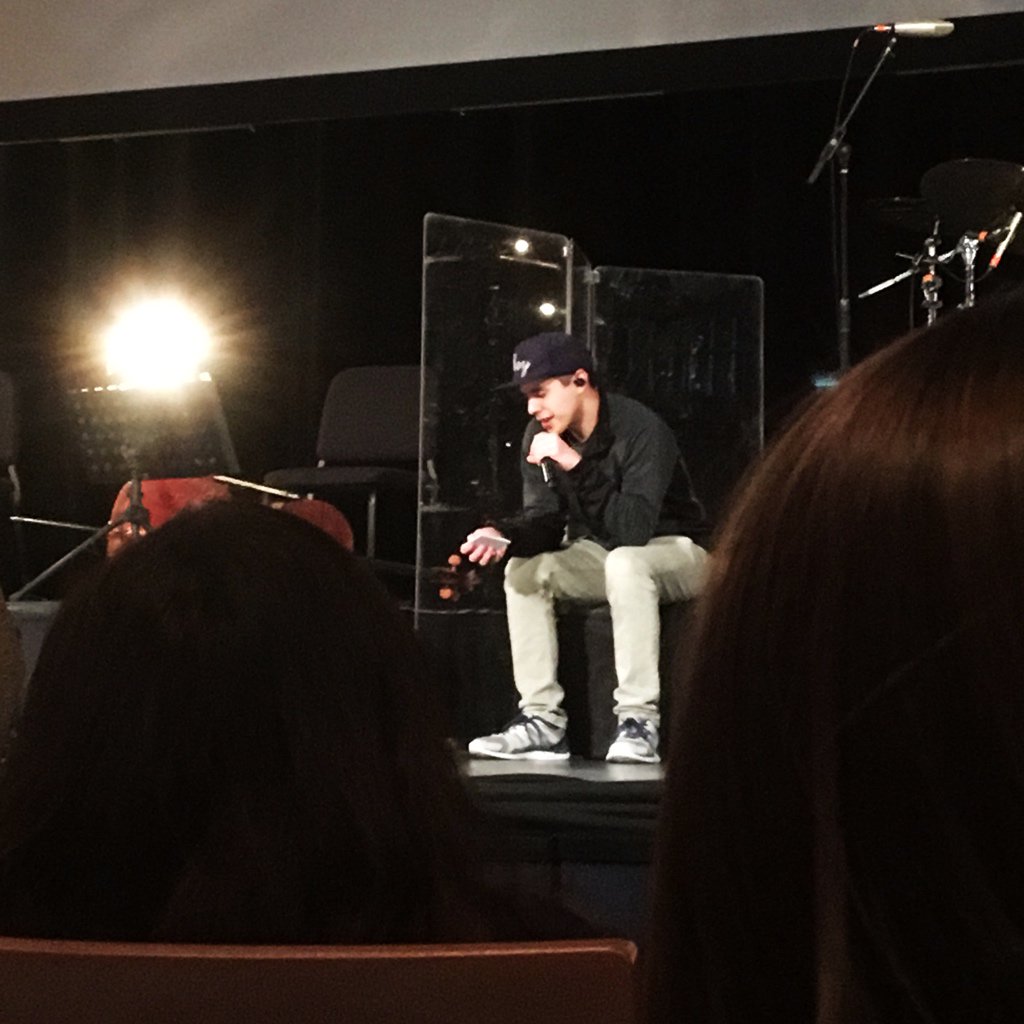 Now that the all-encompassing and all-embracing Christmas performances are over, and he has had his fill of singing the Christmas Season's songs which he so loves and received all the well-deserved accolades together with Nathan Pacheco – and the Archies have experienced enough Archie-Yuletide-delishness to last for another year  –   we can now hopefully look forward to some great new music from David.  
Like these 2!   Fab!
http://rhiminee.tumblr.com/search/say+me
Also, judging from NUMB and MY LITTLE PRAYER, things are looking up and brighter in his career.   His smiles look brighter too and he makes continuous effort to constantly connect with his fans via VIPs, Instagrams, Tweets etc.   A good sign!   The man is beginning to consciously re-build his career.
David himself can say it better in this New Year message:
"What a year 2016 has been! Releasing new songs like Numb and My Little Prayer, going to countries in the Balkans, Taiwan and China, riding a fighter jet for my first time, more concerts including ending with a Christmas tour, and many other moments that have been life changing for me this year makes me conclude with 2016 being one of the most special and exciting times of my life! I am so looking forward to what 2017 holds with new changes both in my career and personally. Here's to another year everyone! Happy New Year!!
#happynewyear
#2016
#2017
"
Pleeaase do it again!   Just for old times' sake (and my sake and everyone's sake haha   😉   ) I would very much like to look forward to hearing him sing another tear-jerker.   The way only HE knows how.     I hope the "the new changes in 2017" which he mentioned in his New Year message above, will include new music which will turn me into another heap of mush again!   Yeah ..  like WYSYLM.
Gobsmack us again, David!   😀
-tracewillow-