He sings a hundred Christmas songs with the voice of an angel.   He exalts the status of pop.   He introduces to young people another level of elevated thought and style.   He is authentic and clean and Classical.   (And he wears a bow-tie!!   😀   )
And Nathan Pacheco says this during David's dress rehearsal:
"Bask in this incredible song.   I've never heard a more beautiful OHN than David's"
("BASK IN" he says, not just "Listen".   😀   )
And, true to form, David delivers one of his most memorable renditions of OHN in his Archie-Pacheco Christmas concert in Rexburg, filling up a Sold-Out Christmas concert in BYU Rexburg, Idaho, a never-100% filled-up-before event in the history of the 15,000-capacity auditorium, one of the largest in the country.
Many would agree with Nathan.   OHN has almost become David's signature Christmas song.   I have heard many versions by other well-known talented singers, but David's remains my favourite because he has mastered the essence of the age-old song.    He doesn't just Sing it.   He LIVES it.   No one sings it as deep and as riveting.   He spellbounds you just like how a Classical song should do  –  not for just the moment.   But for eternity.
And what do we have when this Adonis of an eye-candy is off-stage?
His Quirky humour emerges.   His sense of fun and his need to be "ordinary" again takes over  –  to the point of schoolboyishness.   It's almost like he needs to unwind from the loftiness he assumed while singing that song with the majestic love it deserves.     Quite a character, this David Whatchamacallit Archuleta!   😀   And he does both well!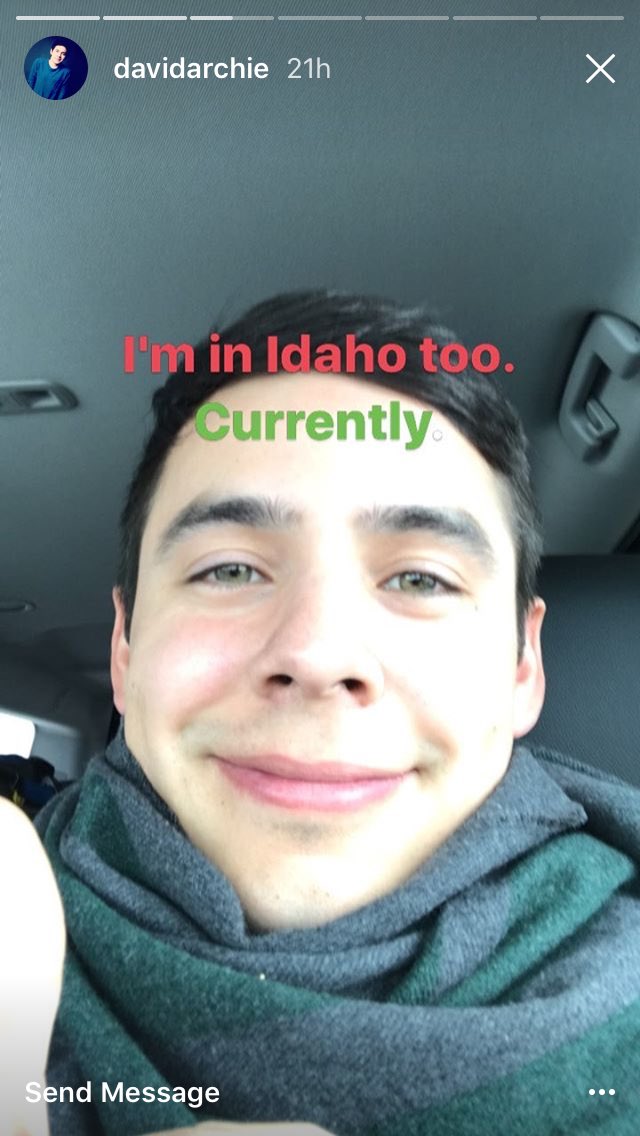 -tracewillow-