So I have been mighty distracted by the intrigues leading up to the US Elections and the Elections itself.   Even David's concert vids could not pull me away!   😛   Now that the US voters have chosen their President for the next 4 years (or 8), I'm back to Archudom with a smile on my face   😀
Woah!   So David brought about a great clamour of approval from the audiences for 3 nights at Tuacahn!   I see many tweets and stuff.
"@davidarchie brought down the house last night!!"
"merch table looking very busy tonight. BEGIN. Albums sold out!"
Brian Passey writes at The Spectrum:  "I have to admit the kid's enthusiasm is contagious. I'm here st the David Archuleta concert reporting on the Archie superfan phenomenon"  (Brian became a fan of David's after his Tuacahn performance last year)
"He was so freaking good live! Sound a lot similar to his recordings! So glad I could go!! He's awesome!! He killed it!!@DavidArchie"
"This was the most amazing day!!! Concert was AMAZE! @DavidArchie is the most heartfelt singer on the planet!!"
David himself was excited too!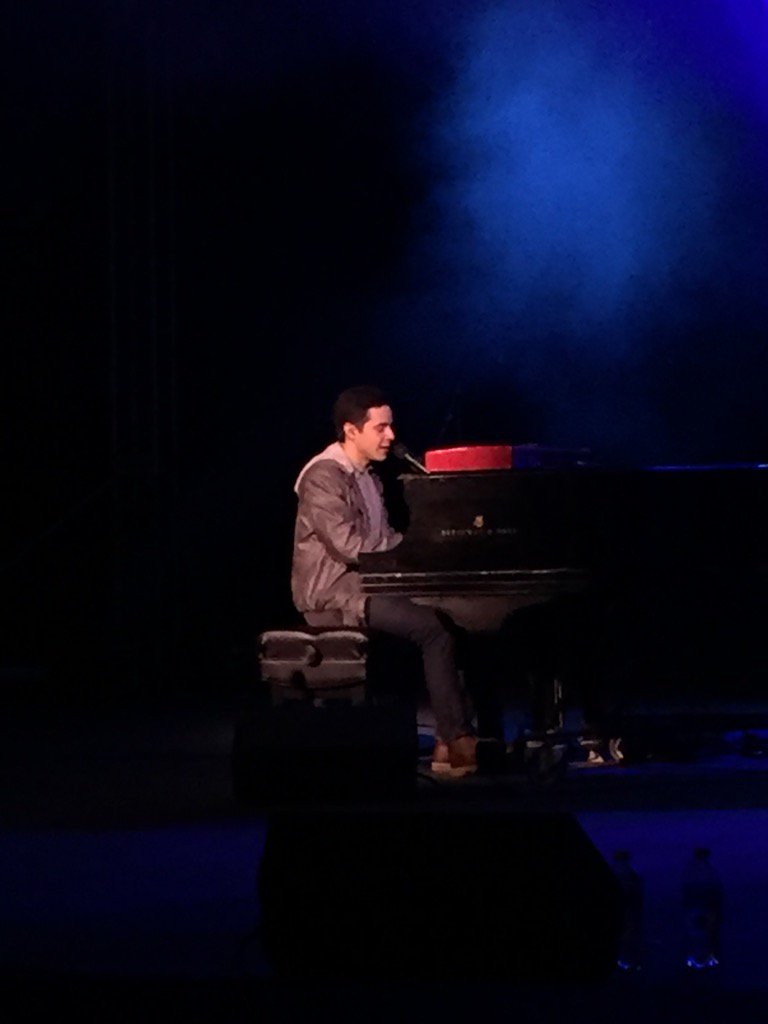 There were some really good new covers during those 3 performances.   Not sure which one is my favourite.   Suffice to say I like all of them.
1. DON'T YOU WORRY CHILD
2.  HIGHER GROUND
3.  DARE YOU TO MOVE
There were 2 NEW ORIGINAL DAVID-SONGS!
The first one is I'M READY.   Sounds FAB!!   (Vid not complete)
The 2nd one is SAY ME.  The vid has been removed from Youtube.   😦
What I've noticed throughout the vids is – DAVID DOESN'T SEEM TO STOP TALKING!!   Before you are able to hear his singing voice, you have to listen to his talking voice haha!   He tantalises you.   But his stories are amusing.   And the way he delivers them is fun.   He teases as well.   He is very relaxed.   He has become a professional performer.
Reading the Set List below made me giggle.   It's those words in red!  ..  Talk  ..  Talk  ..  Talk a little   😀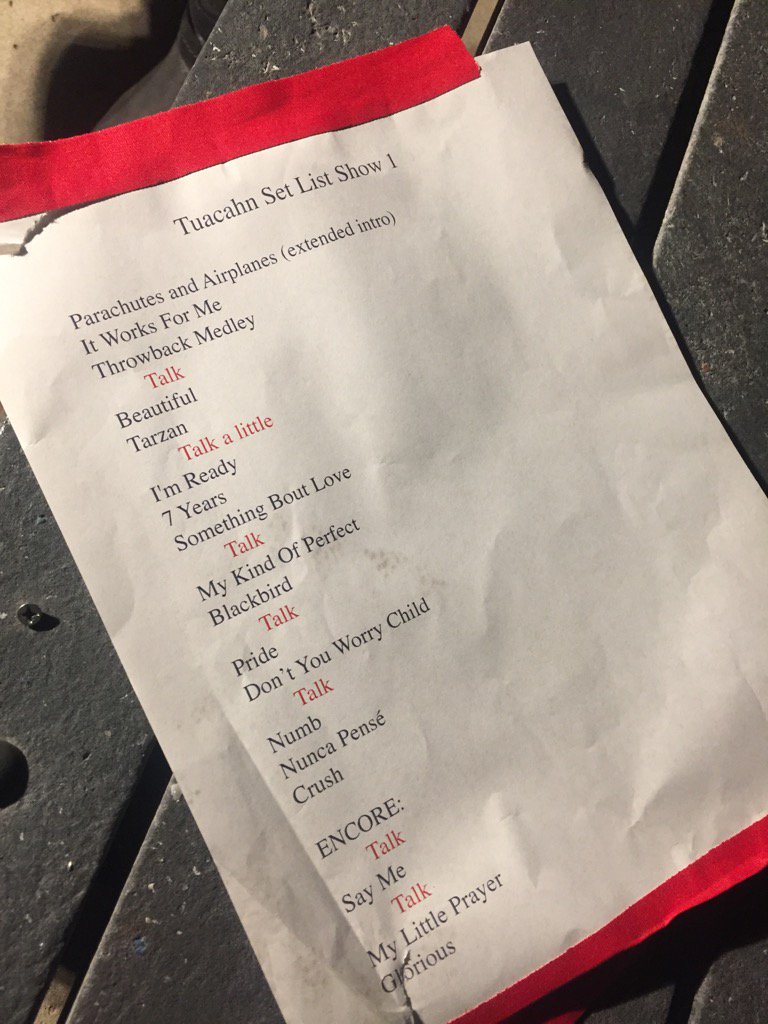 The most bewitching moment for the Archies at Tuacahn (other than David breaking into his songs of course!) must have been David sneaking up to their Fan Lunch!
Thought I'd casually sneak into a fan meetup today that I heard about! This room was full of some very devoted and dedicated fans that have been around for the last 8 years and have given SO much support! they came from all different places to be here today. Thanks for letting me crash the party everyone. 😉 and thanks for all the support you've given throughout these last 8+ years!"
I'm taking this from FOD:  "The biggest surprise of all, was, well, the man himself.  And the band.  When Kari went back to join rehearsals and to say where she'd been and what was going on, as I recall, David said, "Let's go!".  And he did!  And sang Nunca Pense.  And Numb.  And asked what we had for lunch. And thanked for being HIS fans.  We had representatives from Indonesia, Philippines, England, Canada and the US.  And David posed for a few pictures with the group.  A most respectful group did not mob him, but everyone was clearly overwhelmed."
I feel David's gate-crashing is quite typical of his character.   He is quirky in that way.   He knew that a surprise visit would drive the Archies nuts.   What a lovely gesture of thanks to those Archies.   I would have flipped.   😀
David singing at the Fan Lunch after he sneaked in!