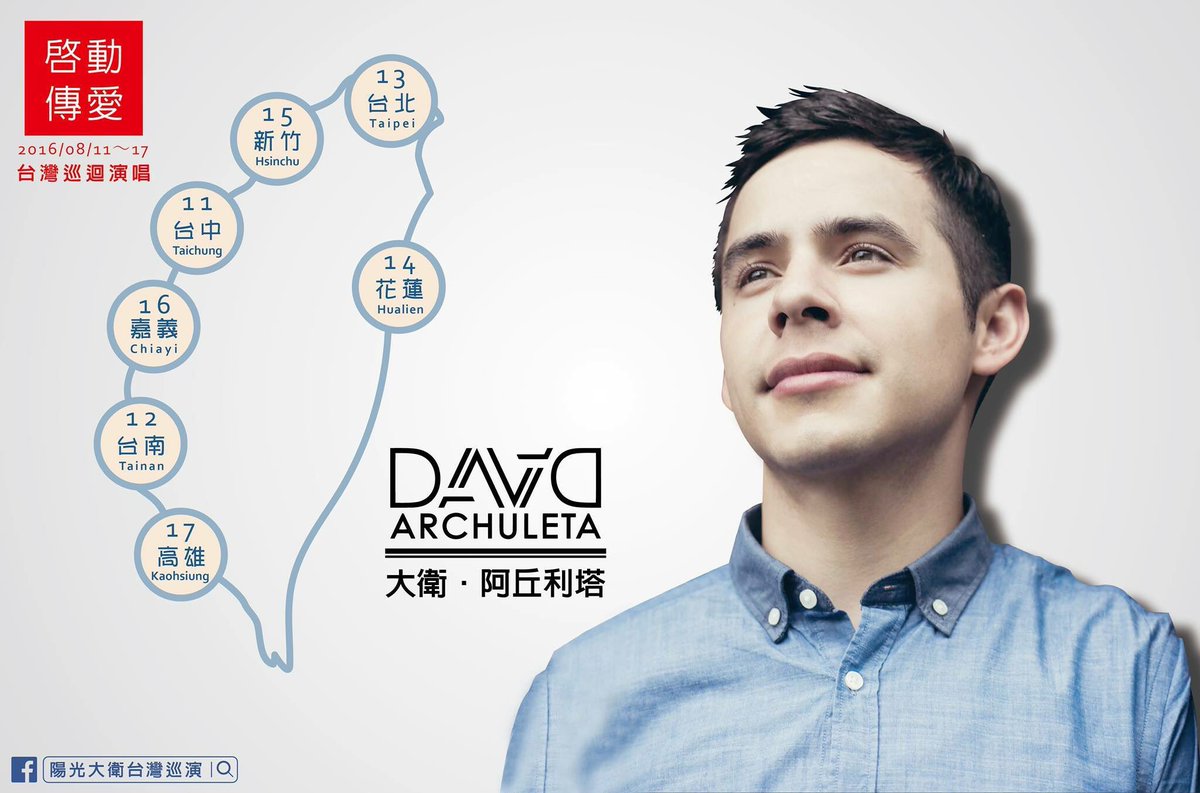 The welcoming banner has termed him as "Sunlight David"!!   Quite a description!   😀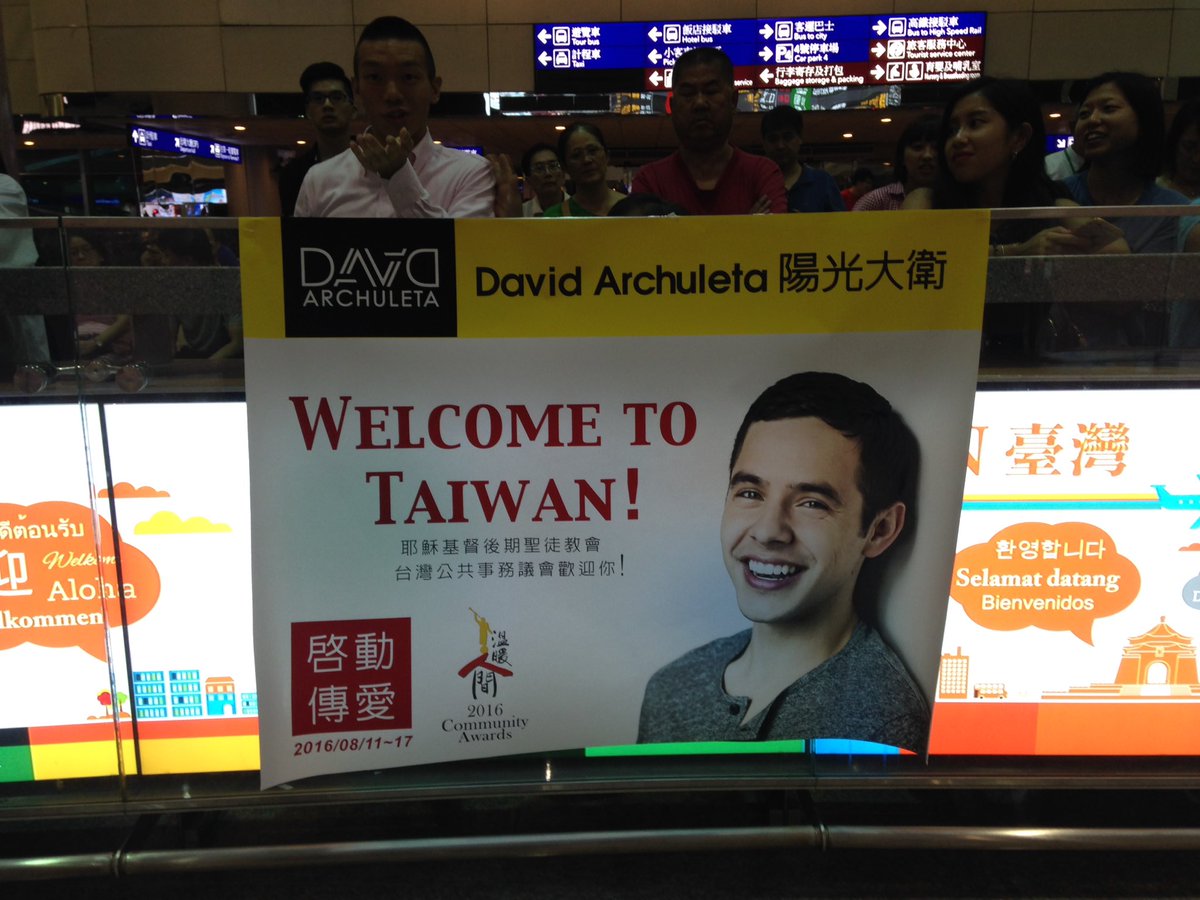 Landed safely in Taiwan! Excited to be here for the next couple of weeks! More to come.
I got caught up with the release of
#Workin
that I forgot to mention I'll be in Taiwan for the next couple of weeks! Even with the quiet arrival I still got a surprise warm welcome from Judy and Matt. Thanks y'all for showing your love with Workin and I hope you keep sharing it! Spread the word for my boy
@jamesthemormon
. I'm out here grindin' and Workin' for the next couple of weeks with my Taiwanese friends. Any of you out here? Come say hi! Stay tuned.
#Taiwan
🇹🇼
It's amazing that, all of  a sudden, before we could even learn the rappin' lyrics of  "Workin' ",  David has flown "a-grindin' and a-Workin' " to the East!
His tweet and IG post have stirred up the envy and excitement of  many Archies in the surrounding countries like Korea, Indonesia, Thailand, our own Malaysia telling him to –  "… Come on, David!  …  be a sport and hop over here …!!"   😀
We don't know yet as to what exactly he will be doing in Taiwan.   Hints are that his visit is connected to his church work.   But we do suspect music will also be very much on the line.   And  …  (drumroll  …)  Eating!
He can't come to Asia and not be immersed in the act of eating.   Asian hospitality from his hosts will make sure of that!   😀
We found this picture on Google of a food street in Taiwan.   It has probably the typical food they will be serving David or at least tantalise him with!
Translated from the stall signs:
Perfect Ribs
Perfect Lamb
Fried Baby Oysters
Sesame Chicken Leg
Braised Beef Rice/Noodle
Big Wok Fresh Prawns
Beijing Roast Duck Crepe
Small Pancake Wrapped In Big Pancake (sounds ingenius!   😀   )
Heavenly Woman's Basket.   Woah  …  sounds YUM!   But what izzit??   (the East is so full of colourfulness!!   David would be quite mesmerised!   😀   )
Well, while he Eats and Sings and have all the lovely Taiwanese ladies falling head over heels in love with him, we will wait and keep our fingers tightly crossed for pics and videos!   😀