The Redeemer shows are over.   But the continual flow of  really beautiful pictures is non-stop.   Much as I am touched  by the quality of so many, it's almost impossible to track them all down and post them.   Unless we have a full-time job as an Archie-Stalker!   😀
Other than the beauty of the pictures themselves, there is also something very beautiful happening with David himself.   He seems to have reached another level of appeal  …  gorgeousness  … comeliness  … ethereal quality  … whatever we want to call it.
Personally, I think it is the JOY he seems to exude from within.   Look at this picture below.   I look at it and I feel like I need to cry.   Does he even look like a normal person who you find walking on the street?
He is in a dream  …  he resembles the good angel I used to pray to when I was a child and taught that angels live in the clouds  …  there is so much JOY spilling out of him  … It's quite crazy  –  to see so much good things going on in that face …
Most people achieve that effect by putting on an act  …  in a performance of sorts.   But with David Archuleta, it's all flowing out from his heart  …  from his joy  …  from his love for everything he feels is good.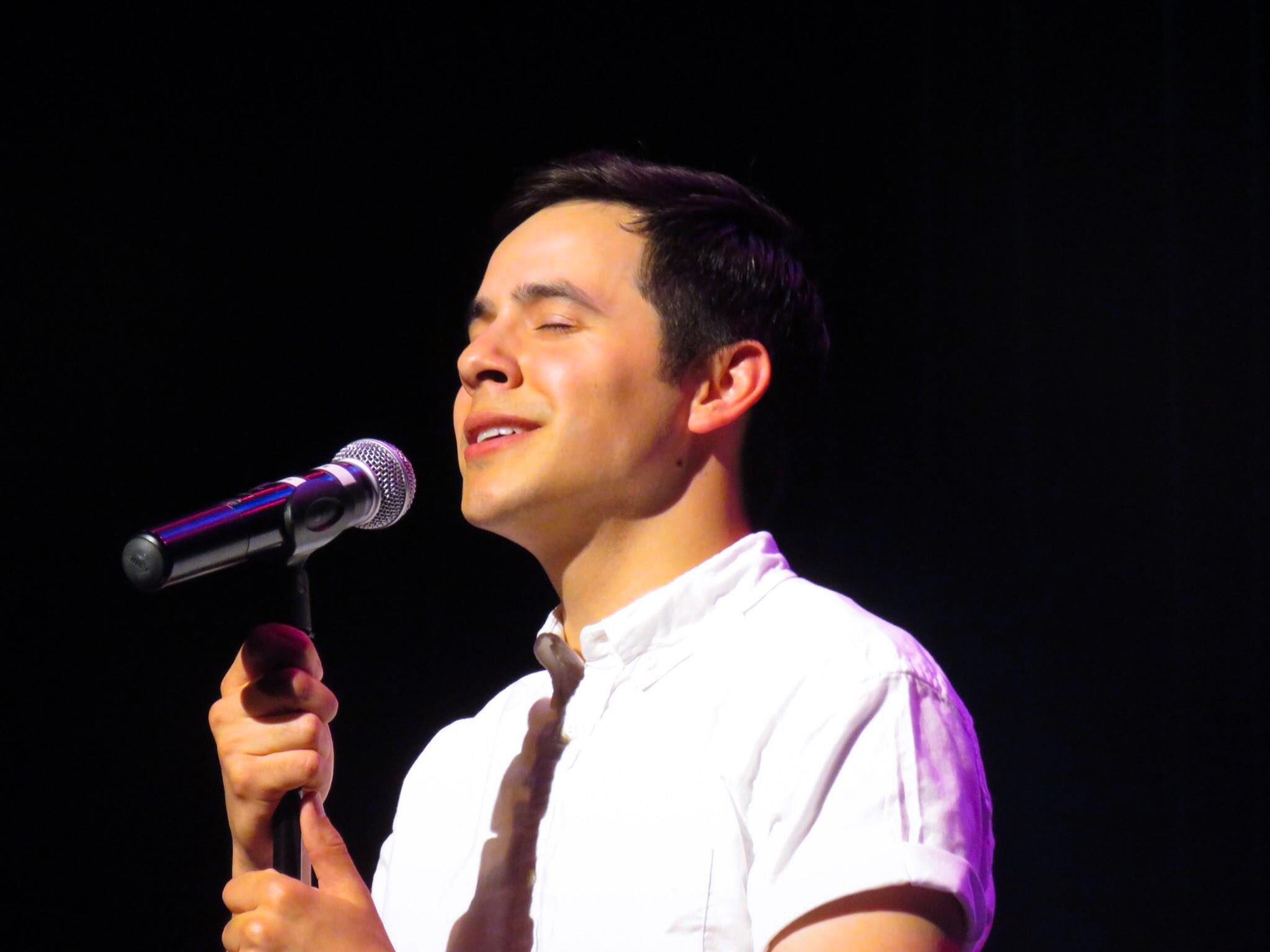 And that wonderful Joy he exudes, he passes onto all those who love him, who see his good.
( I fully stand by everything I say above.   But my confession is, I'm guilty of recycling the subject under scrutiny.   There is little in this blog here that we don't know about.   Yes, tut tut!
  )
(But what do you do when the clock is ticking away nervously and you are turning green and crazy listening to every second of it with anxious anticipation that a new album/a music video is about to drop??)
HE COULD BE PUTTING IN THE LAST NOTE OF HIS COMPOSITIONS THIS VERY MINUTE!   EeeeeeeeeeeeeeeeeeeeeEEEEEEEEEEEEEEkkkk!!!)
(Yes, you get JITTERS!   That's what I've got.   And I'm tongue-tied.   My mind is blank.)
(The only REAL thing I want to say is:   Pleeeeeeeeaaaaaase  …  David, hurry up!   Drop it!!  Drop that dang album!!   Put your Archies out of misereeeeeee!!!  
-tracewillow-