The show David gave at Chapman University almost brought about a twitter party!   Well done, David!   🙂
Thank you djfan! for the set list.
Time for a rest and to feed the tummy
with some energy food!
Selfie-hummus!   😀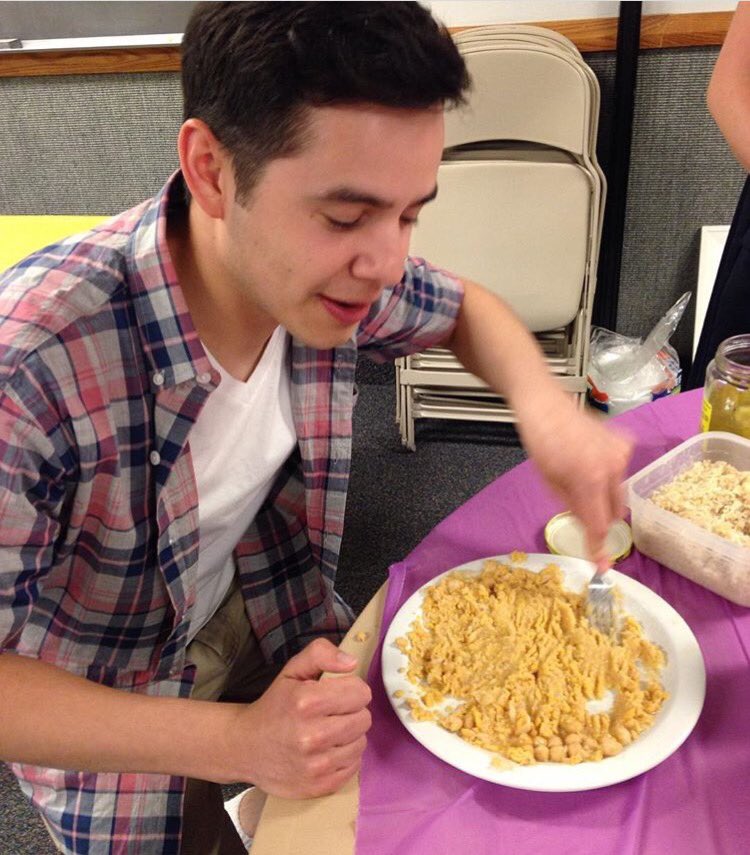 "Ever tried making your own hummus? I did. With a fork. #notchickpeas #hummus #food"
Yeah, you could almost see the joy in his clenched fist and through his eyelids  …  feel his excitement as he speedily works his fork, smashing the chickpeas to make his well-deserved hummus!   😀
David is in a good place.   Spending time singing his heart out  …  Singing the kind of songs he likes to sing  …   Satisfying his appetite  …   Rewarding his vocal cords which have served him well  … with great healthy food  …
Now go work on that album???
😡   Pleeaassee??   😡