♥   "There is only one pretty child in the world, and every mother has it."   ♥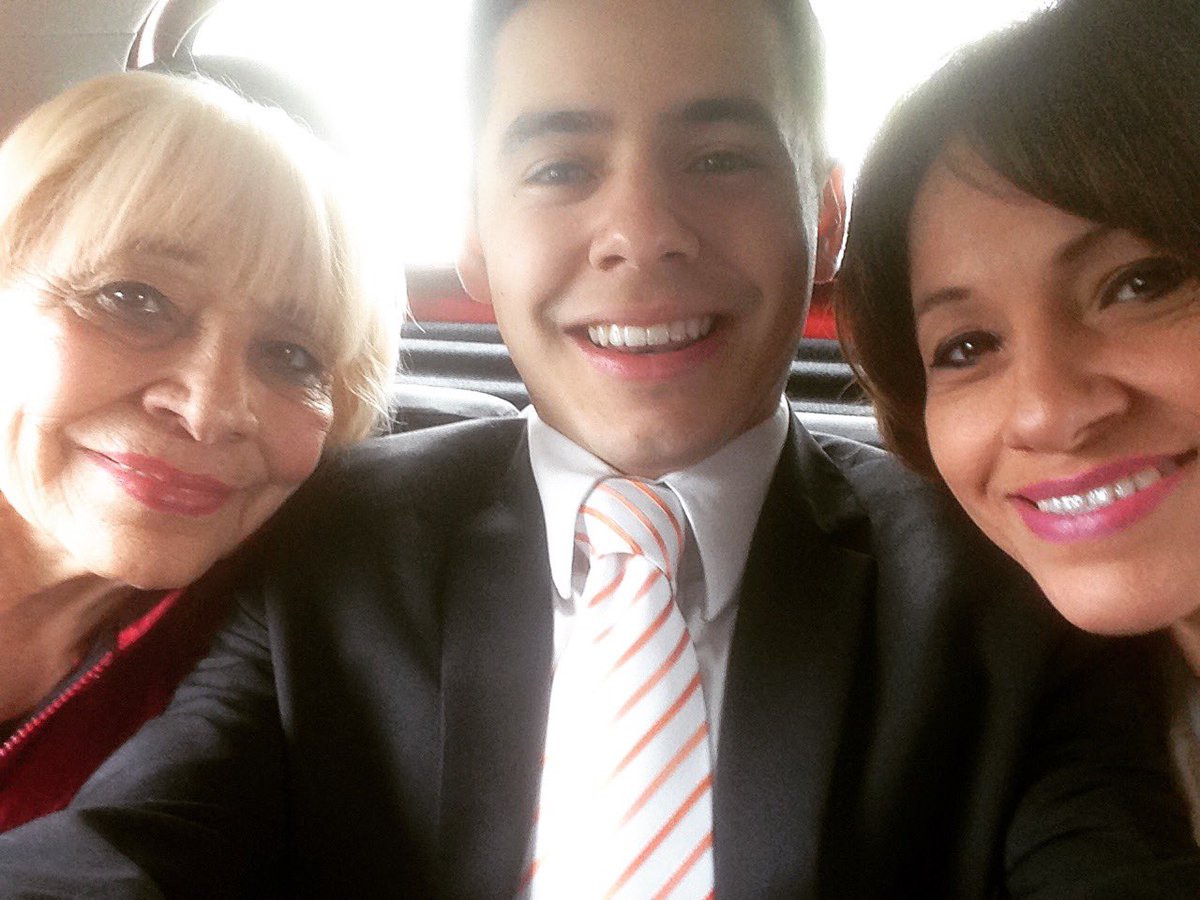 David's message:
"I'm a lucky guy! Headed to church this Mother's Day sitting between these 2 beautiful mothers in the back seat! Feliz día de la Madre a mi mamá y a mi abuelita!! Glad I get to spend this day with both my mom and grandma! Happy Mother's Day to them and to all you other Mothers out there!"
 "Men are what their mothers made them." — Ralph Waldo Emerson
"I got to grow up with a mother who taught me to believe in me. – Antonio Villaraigosa
"All that I am, or hope to be, I owe to my angel mother." — Abraham Lincoln
"There is nothing in the world of art like the songs mother used to sing. – Billy Sunday
"My mother is my root, my foundation.
She planted the seed that I base my life on,
and that is the belief that the ability to achieve starts in your mind."
Michael Jordan
"A grandmother is a little bit parent, a little bit teacher, and a little bit best friend." Unknown
Mama was my greatest teacher, a teacher of compassion, love and fearlessness.
If love is sweet as a flower, then my mother is that sweet flower of love.
 Stevie Wonder
(An old picture but so beautiful …)