Now that we are into an interim period before David's next sold-out Show in Richfield on March 23, we've got to think of something else (where is that dang album!) just as inviting in the meantime, to tickle the cockles of our hearts, so to speak.   😉
Other than attending a David Archuleta concert or having his new music securely sitting in our grubby hands, what can be more exciting than to indulge in the all-consuming universal experience of Eating!
Oscar Wilde says in "The Importance of being Earnest":
"I hate people who are not serious about meals. It is so shallow of them."
Sharing Food and Talking about Food are experiences of sharing happiness.   And Eating is closely linked to feelings of sensuality  … spirituality  … ( yes, I think you know what I'm going to say next)  … much like listening to Music.
The David-experience has always been a spiritual one which has consumed us  (that's why many of us test our unfailing patience, albeit miserably but with much bravado!  
  )   When we are weary and exhausted from the dealings of the world, we try to kill it by perhaps sleeping  …   retiring into our own space  … or reading a book.   We look for a diversion  …  and yes, we often listen to Music and we Eat, or at least, we think about Food or what to Eat next.
So many things in life are now automated.  Food is one of the very few sensual experiences left.
And David, often having to sooth the frayed nerves of his Archies, knows that.
How many times has he tweeted about Food in his career so far?   I really can't keep count.   😀   He is either constantly hungry for good food (like us!) and cannot resist talking about it OR he is very crafty  – continuing to keep us in tow when there is no new music.   I'm being unfair.   We all know he is working as hard as he is eating.   😀
The latest Food tweet –
We had about 100 different kinds of soup at the 28th annual Art and Soup Celebration in Salt Lake, ranging from chili to saffron soup. This was the butternut squash soup stand.  ‪#‎artandsoup‬ ‪#‎CNS‬ ‪#‎soup‬‪#‎saltlakecity‬ ‪#‎Utah‬ ‪#‎food‬ ‪#‎foodie‬ ‪#‎foodies‬
The Archies know that too.   Aren't these Archie-cookies amazing??   Aren't our Archies amazing??   (Wow, there is a David Archuleta mould??)
(But of course, how anyone has the heart to bite into David's face and consume it, is quite beyond me!   😛   )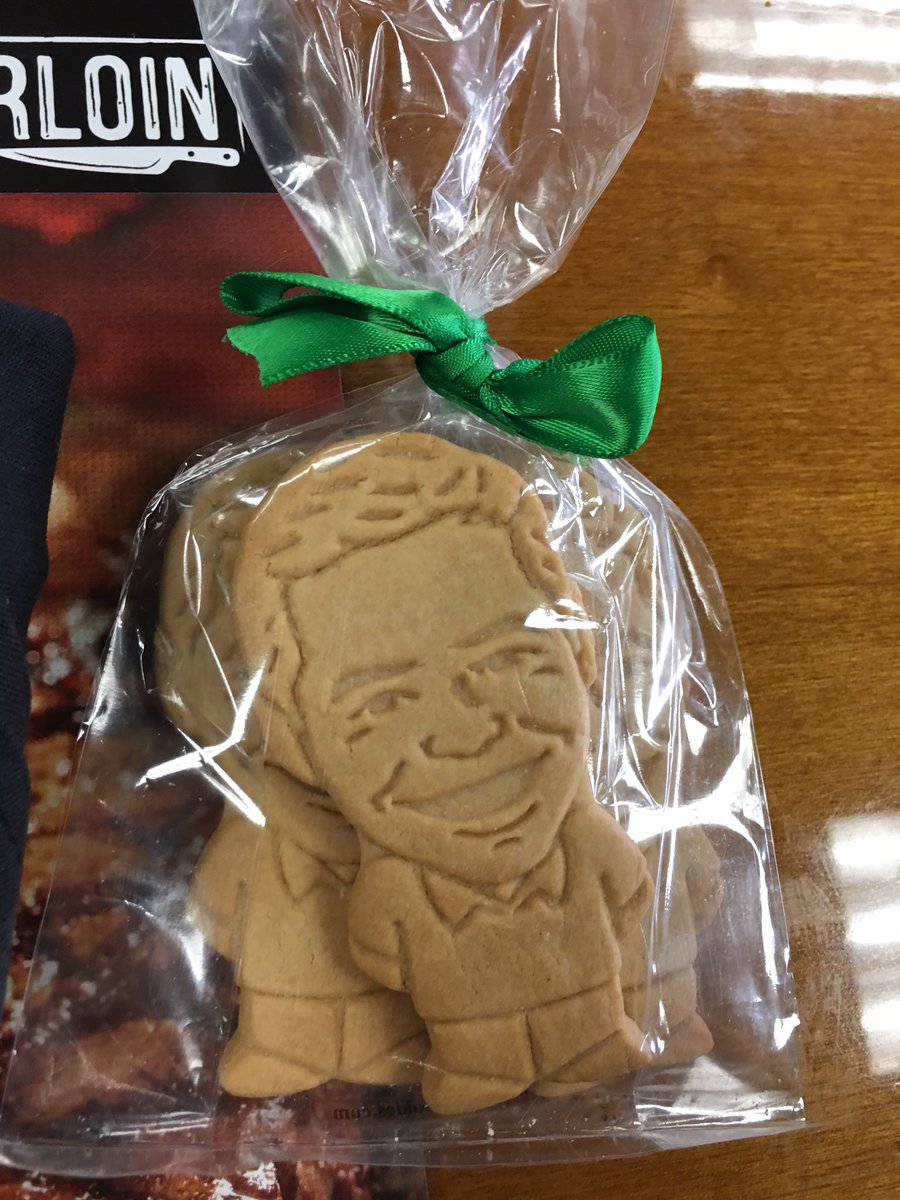 There is another well-known saying:
Worries go down better with Food (or izzit Soup?)
But sharing Food  …  even though it is cyber-Food sometimes  …  means goodwill for one another  …  that we are on a common ground.   It is a source of comfort for one another  … it strengthens our sense of endurance  …  it distracts us from the pain of suffering an unfulfilled lust for something else  … like his Album???   😡   😡
-tracewillow-